Grigson begins sifting through offseason options as Indianapolis' project continues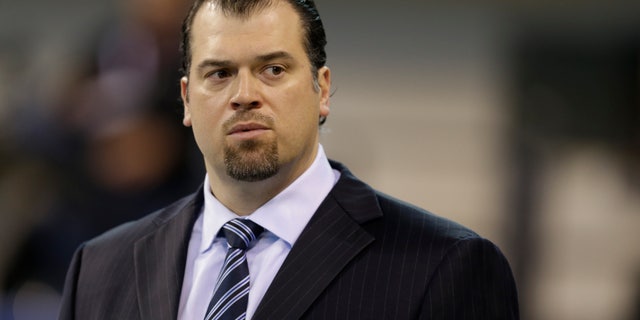 INDIANAPOLIS – Colts general manager Ryan Grigson still isn't sure which coaches will be back next season. Or what players, for that matter.
On Thursday, Grigson declined to comment on speculation that offensive coordinator Pep Hamilton and quarterbacks coach Clyde Christensen may be taking new jobs.
Following one of the league's greatest turnarounds with another 11-win regular season and a division title, Grigson plans to spend the next few weeks sifting through options.
He's projected to have about $31 million to spend in free agency. First he must decide which veterans to keep. The list of potential free agents includes safety Antoine Bethea, running back Donald Brown, cornerback Vontae Davis, punter Pat McAfee and kicker Adam Vinatieri.
___
Online: AP NFL website: http://www.pro32.ap.org