Greg Olsen shows how to cut off playoff beard in nine easy steps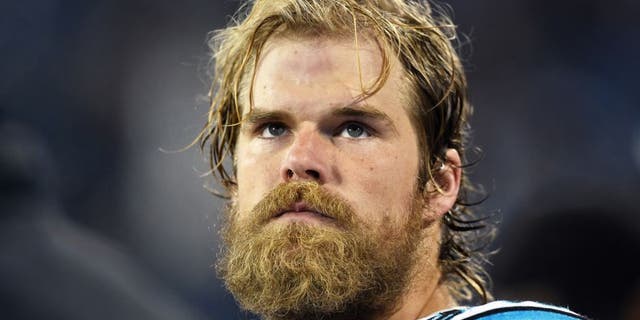 Greg Olsen's wife can now breathe a sigh of relief.
The Carolina Panthers tight end ended the her misery by cutting off his out-of-hand playoff beard.
Olsen discussed during Super Bowl media night how his family wasn't fully onboard the decision to let his facial hair grow all season.
"My daughter's not thrilled with it, she doesn't love it. My boys, they don't really care. My wife, she probably hates it," Olsen said.
While the Panthers didn't win the Lombardi, Olsen can take pride in his season. And the fact, he was able to not shave his face from the beginning of the season.