Greg Olsen knows Carolina has proven they have plenty of weapons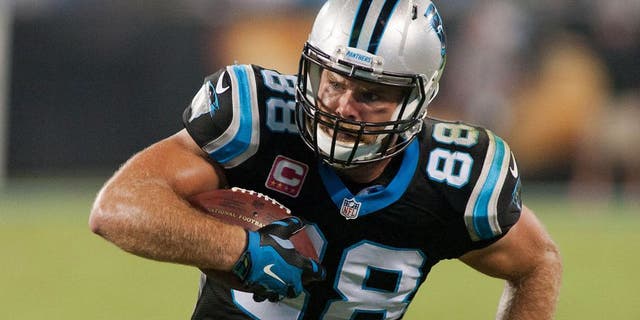 While everyone is talking about Cam Newton and the Carolina Panthers, Pro Bowl tight end Greg Olsen believes that it's finally time for people to quit talking about Carolina's lack of talent.
When the Panthers lost wide receiver Kelvin Benjamin before the season, many believed that they had little chance to do any serious damage, due to their current group of wide receivers. Well, that was quickly proven to be a non-issue, as the Panthers went 15-1, Newton is likely to be the MVP and Carolina has one of the most explosive offenses in the NFL.
For Olsen, he's ready for people to see what the Panthers truly have across the board offensively.
Via David Newton of ESPN:
"At some point the narrative that we don't have a lot of good players has to probably come to an end," the two-time Pro Bowler said. "We've seen throughout the course of the season we have guys that can contribute all over the place."
"You hear it every week," Olsen said. "You heard it this week from one of their [Tampa Bay] guys this year, that other than Cam they don't have a lot of good players.
"Well yeah, Cam is arguably the best player in the league. But we've got a lot of other good guys that can play."
Olsen makes plenty of valid points there, and it's hard to overlook the fact that veteran receiver Ted Ginn had 10 touchdowns alone, Jonathan Stewart had a great season with 989 yards (while missing three games) and multiple other playmakers stepped up.
Oh, and we can't forget Olsen himself, who had 1,104 receiving yards, and proved to be one of the most reliable offensive players in the NFL.