Green-Beckham uncertain for Titans' preseason game at KC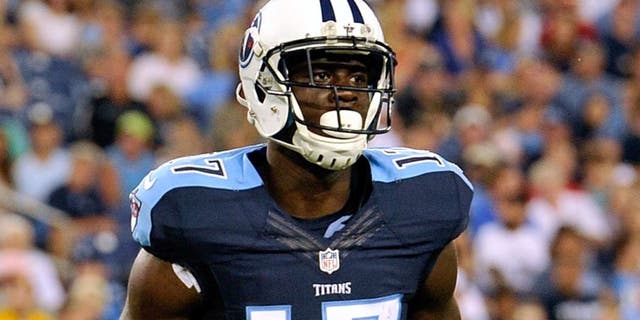 An ankle injury suffered at the end of Tuesday's practice has wide receiver Dorial Green-Beckham's status for Tennessee's preseason game against the Kansas City Chiefs on Friday in question.
Green-Beckham, a second-round pick in this year's draft, sat out of practice on Wednesday. Per the team's official website, Green-Beckham plans to test the ankle on the field Friday before a determination is made wether he'll play.
"Being better safe than sorry,'' Green-Beckham said. "I just want to make sure I am taking care of it, really. I am looking forward to getting back on the field."
The 22-year-old Springfield, Missouri native, who played two seasons at the University of Missouri before transferring to Oklahoma, said he planned to have family at the game in Kansas City.
Last Sunday against the St. Louis Rams, Green-Beckham caught four passes for 40 yards, including receptions on three consecutive plays. The rookie has a total of five catches for 72 yards so far in the preseason.
(h/t Tennessee Titans)