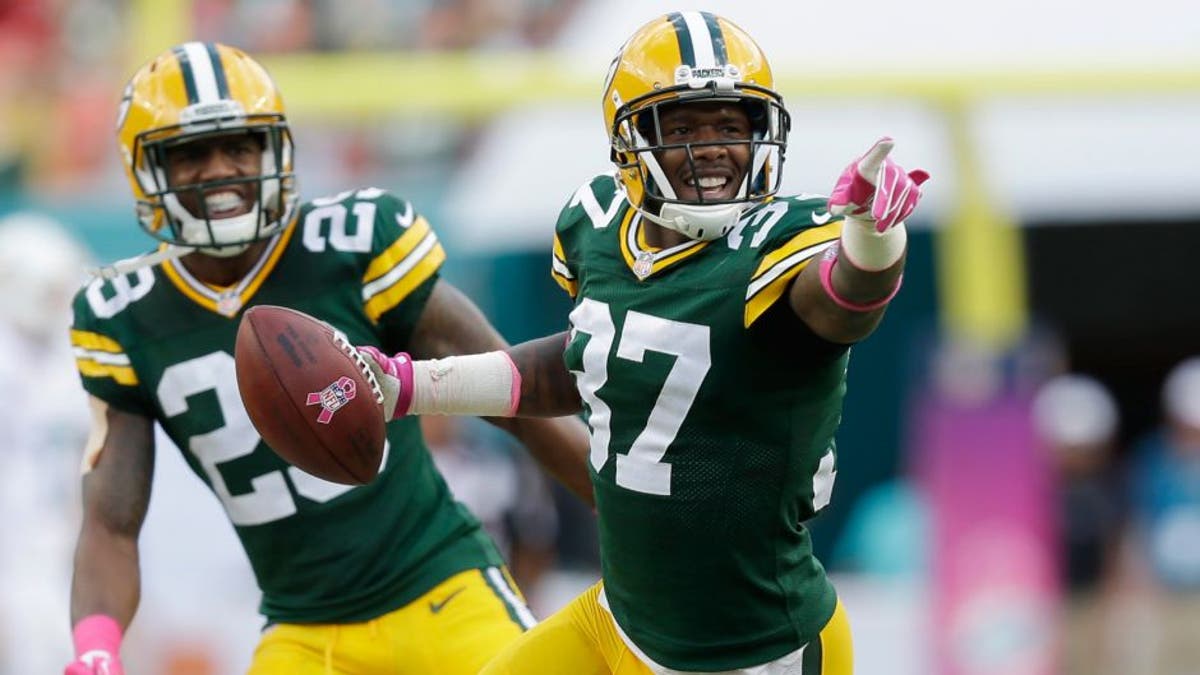 Green Bay Packers cornerback Sam Shields is on the rise. Originally an undrafted rookie, Shields has since become a full-time starter and earned a four-year, $39 million contract to stay with the team through the 2017 season.
While Shields has been a rising presence within the Packers organization for a few years now, his name hasn't garnered much national recognition yet. Cornerbacks coach Joe Whitt thinks that can change in 2015.
"I expect a lot from him," Whitt told Weston Hodkiewicz of Press-Gazette Media. "Last year, I thought the top four corners in the league were, not in any order, (Richard) Sherman, (Darrelle) Revis, Brent Grimes and Vontae (Davis). I think, if he does the things that we were working on, he can be in that conversation.
"Those four were clearly better and then there was a group of around 12 -- he's in that group of 12 to 14, in my opinion. How do you get in that top four with Brent Grimes, Revis and Sherman and Vontae Davis? How do you do that? That's the question."
Shields has started 14 games each of the last two seasons. He has 15 career interceptions and is quickly becoming a player opposing quarterbacks are hesitant to test.
(h/t PackersNews.com)
Photo Credit: AP Photo/Wilfredo Lee