Grantland: Aaron Donald was 'most impressive' player in Week 1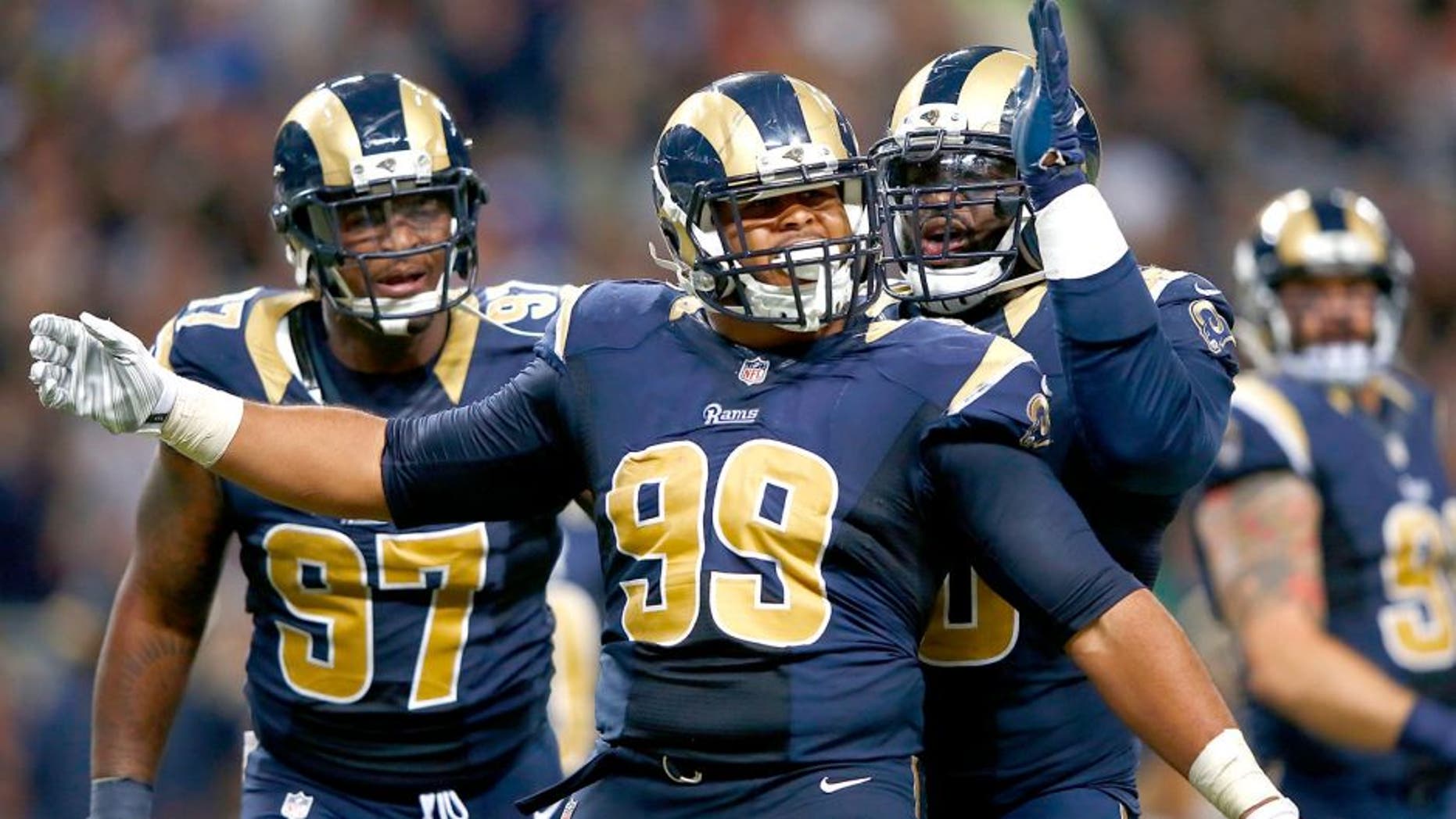 Aaron Donald's start to 2015 went about as expected.
Facing an inexperienced Seahawks offensive line, Donald, along with the rest of the Rams defensive front did as they pleased.
Grantland's Bill Barnwell examined Week 1 as a whole, and heaped praise on last year's Defensive Rookie of the Year: "Aaron Donald was, bar none, the most impressive player I saw on any field in Week 1."
That's an accurate statement considering what Donald did on the field.
The second-year player recorded nine tackles, including three for loss, two sacks and three quarterback hits.
In short, he was a one-man wrecking crew.
(h/t Grantland)