Graham scores 18 with 10 rebounds and VCU rallies past Richmond 56-50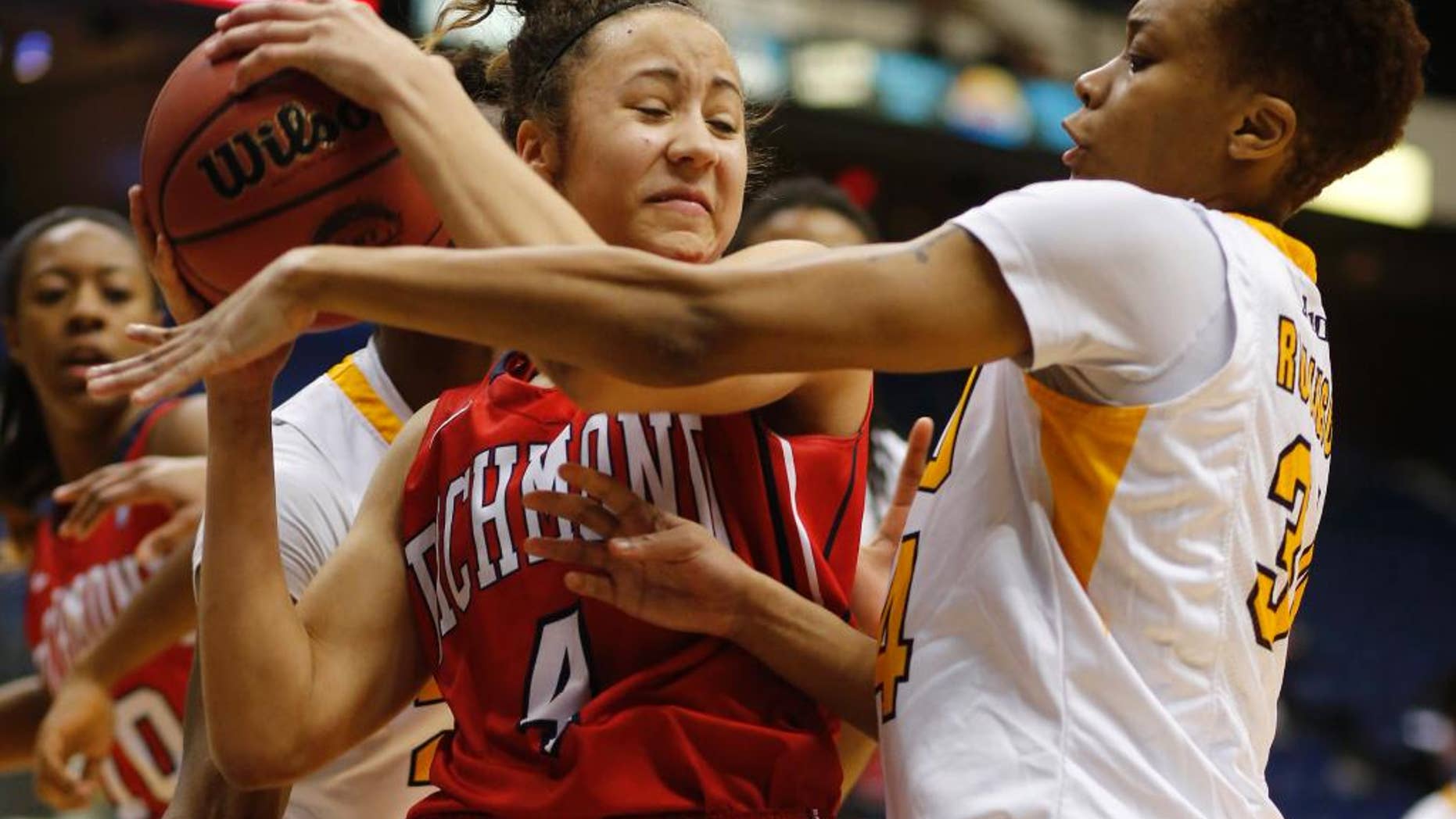 RICHMOND, Va. – Treveon Graham had 18 points and 10 rebounds and Virginia Commonwealth rallied in the second half and outlasted undermanned Richmond 56-50 on Thursday night, sweeping the city rivalry for the season.
Graham was one of four Rams to hit 3-pointers in an 18-3 run that rallied them from a 37-26 deficit to a 44-40 lead, and he added two key free throws with 6 seconds left for VCA (23-7, 11-4 Atlantic 10).
Just before Graham's final free throws, Kendall Anthony's tying layup attempt missed and Alonzo Nelson-Ododa missed a wide open tip-in in front of the basket for the Spiders (18-12, 8-7 Atlantic 10).
Anthony led the Spiders with 20 points.
The victory pulled VCU into a tie for second in the A-10 with Saint Joseph's with one game remaining, and was the third loss in a row for Richmond, which has been playing with just seven players.