Gordon Ramsay jetting to Vegas to support Conor McGregor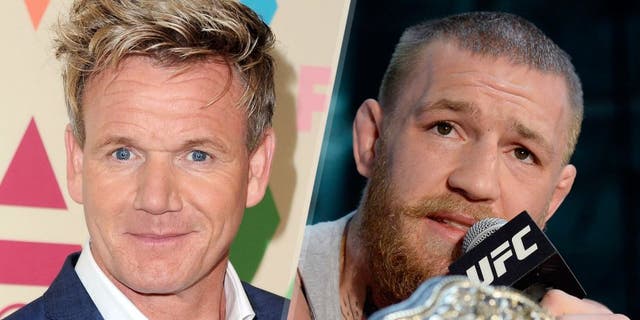 If Conor McGregor needs a post-fight celebration meal after his fight with Nate Diaz at UFC 196 he might just be able to call on "Hell's Kitchen" star Gordon Ramsay to cook up something delicious.
Ramsay, who hails from the United Kingdom, tweeted out on Thursday that he would be making a special trip to Las Vegas next week just to support McGregor for his upcoming fight.
McGregor spoke out just recently about the fanfare that his fights are starting to garner, and he believes it will only grow over time.
"Hollywood are all over it now. Hollywood wants a piece of this," McGregor said. "That crowd will start to filter in and the gates will continue to rise as the American audience continues to lap up, I feel I'm touching markets the UFC have never touched before.
"We'll continue to rise, continue to grow and see where it goes but the sky is the limit."
McGregor believes the celebrity support is just one more key to breaking even more attendance and gate records for his fights.
He's already had bands like U2 shout out support for him and fellow countrymen like Colin Farrell say what a great example he is for the Irish people.
By the time McGregor actually fights next weekend, he will surely have quite a few more celebrity followers lining up to cheer him on as he faces Diaz in the main event on March 5 in Las Vegas.