Good news, Cleveland: Jared Goff 'excited' about possibly playing for Browns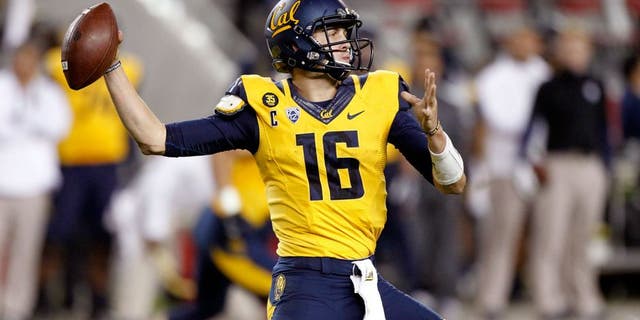 At this point in time, the Cleveland Browns have the worst quarterback situation in the NFL, and they've been in that spot for the past few seasons. Johnny Manziel did them no favors, and Josh McCown, at the age of 36, is far from the answer.
Fortunately, they hold the No. 2 pick in the upcoming draft, and the team picking in front of them has Marcus Mariota at quarterback. Pending a monumental trade that puts a quarterback-needy team like the Los Angeles Rams at No. 1, the Browns will have their pick of the litter at that position come April.
One name who's generating plenty of hype in that regard is Cal's Jared Goff. Along with Carson Wentz, Goff is the favorite to be picked by the Browns, hopefully ending their woes at quarterback.
Whether he's worth the No. 2 overall pick remains to be seen as it's still early in the process, but he's confident in his abilities and believes he's the best quarterback in the draft.
Goff's opinion of himself and the Browns' view of him weigh very differently in his chances of being the second overall pick. There's no doubt the Browns need a franchise quarterback, but is Goff the right man for the job? How would he perform in the city with more turmoil at the position than any other team?
To Goff, going to Cleveland isn't an issue, and he'd be thrilled to have the opportunity.
Of course, Goff isn't going to say he'd prefer to go elsewhere because the higher you're drafted, the better. But he's saying all the right things at this point in the process, showing a great deal of confidence in his game -- and the numbers are there to back it up.
In his career at Cal, Goff threw 96 touchdown passes to just 30 interceptions and never had a completion percentage below 60 in three years. He improved in nearly every category year over year, which is something teams love to see as prospects enter the NFL.