Golden Tate: Opponents know what Lions are going to do before snap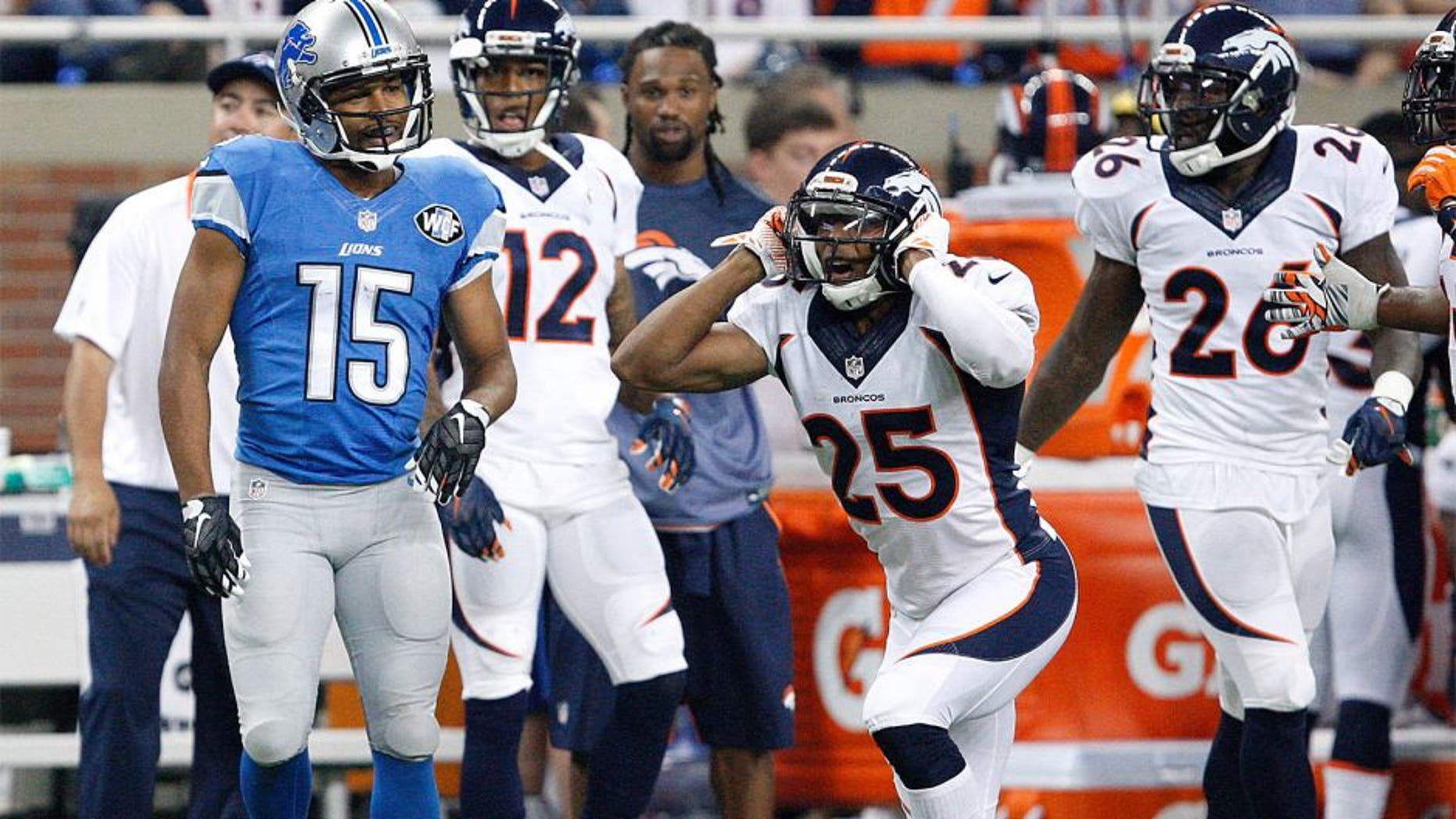 Through three games and three losses, the Detroit Lions' offense has struggled to get going.
Detroit's spate of weapons at the skill positions have not been threatening to opponents. Most recently, the Denver Broncos' defense held the Lions to just 12 points.
Broncos cornerback Bradley Roby made stopping the Lions' offense sound easy, saying his team "pretty much knew" what Matthew Stafford's crew was going to do, according to Josh Katzenstein of The Detroit News.
In an interview with Matt Dery on Detroit Sports 105.1, Lions wide receiver Golden Tate didn't deny that his team's offensive plays were a dead giveaway. In fact, he even said players on the other side of the ball were calling out Detroit's plays before the snap -- in each of the first three games.
This comes one day after Lions head coach Jim Caldwell said he would not take the offensive play-calling duties away from coordinator Joe Lombardi, per NFL Network's Andrew Siciliano.
With tough matchups against the Seattle Seahawks and Arizona Cardinals coming up, things won't get easier for a listless Lions offense any time soon.