Gold Glove Winners: Latinos MLB Players Strike Gold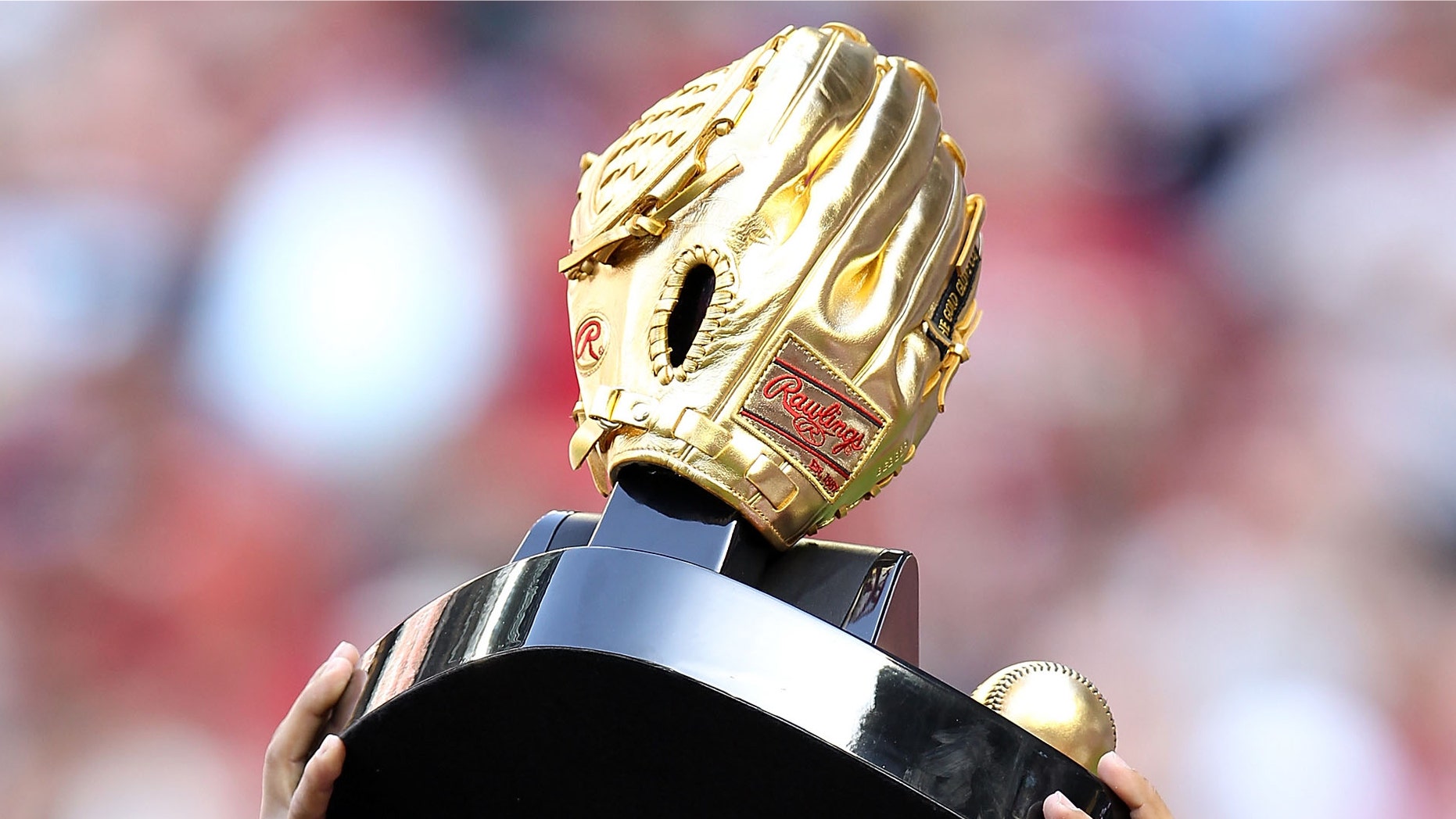 Many Latino players were as good as gold this baseball season and it did not go unnoticed.
One of the most coveted awards in baseball, the Rawlings Gold Award, is given annually to MLB players who have exhibited superior individual fielding performance at their respective positions in both the National and American league.
Voted on by both managers and coaches in the league, this year four Latino ballplayers, St. Louis Cardinals catcher Yadier Molina, Yankees second baseman Robinson Cano, Texas third baseman Adrian Beltre and Colorado left fielder Carlos Gonzalez, were recognized.
While there were nine first-time recipients of the award, for the Latinos' recognized it was familiar territory.
It was the fifth straight win for Molina and the second win for Cano and Gonzalez.
"It's another dream come true for me," said the Dominican player Cano. "The Gold Glove is a special award because my defense is something I take a lot of pride in. There are a lot of ways you can contribute to a team win. It's not always about offense. Sometimes saving runs is as important as scoring runs."
Fellow Dominican Beltre was equally proud. He took him his fourth award.
"I think I'm just regular, above average, just like the other guys. I just love playing the position every night," Beltre said. "I take my position as a challenge and want to make every play I can. I don't see myself as that good."
The San Francisco Giants, fresh off winning a World Series, did not have a Gold Glover winner.
These were the first major awards presented during the offseason, and the MVPs, Cy Youngs and others will come in mid-November. Gold Gloves always seem to raise a ruckus, with many claiming the prizes — actual gloves colored gold — don't define the most deserving fielders.
This year's first-time winners in the National League were Washington first baseman Adam LaRoche, Chicago Cubs second baseman Darwin Barney and Atlanta right fielder Jason Heyward.
"I'm extremely thrilled," Barney said. "It's something you came into the season working toward, but it's not something that I thought the results would be there as quickly as they were. I'm extremely happy about it. There's a lot of good competition out there, obviously, and I'm really surprised that ended up happening for me. So it's an exciting night for me."
In the AL, pitchers Jake Peavy of the White Sox and Jeremy Hellickson shared the honor as first-time winners. This was only the third time since the Gold Gloves were first presented in 1957 that there was a tie — there were four NL outfielders in 2007 and four AL outfielders in 1985.
Several players were rewarded for their wins. Beltre received a $100,000 bonus, Molina added $50,000 and Gonzalez, $25,000.
Based on reporting by the Associated Press.
Follow us on twitter.com/foxnewslatino
Like us at facebook.com/foxnewslatino