Going strong at 70, Richard Childress not thinking of slowing down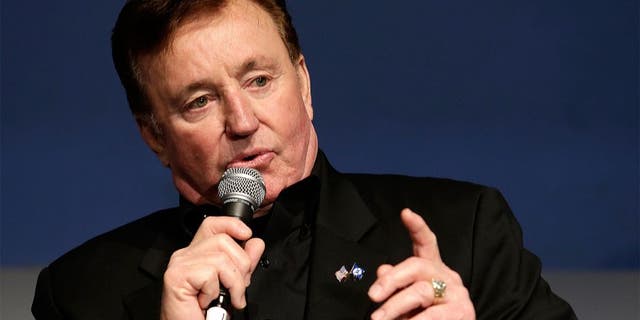 As a 17-year-old selling peanuts and popcorn at Bowman Gray Stadium, a historic short track in Winston-Salem, North Carolina, Richard Childress bought his first race car for $20.
From 1969 to 1981, Childress competed in the Sprint Cup Series as a driver, recording six top-five and 76 top-10 finishes in 285 starts.
Childress retired as a driver in mid-1981 and hired Dale Earnhardt, who would go on to capture seven top series NASCAR titles, all but one of them with Childress as his team owner.
This year marks the 47th year of Richard Childress Racing, the Welcome, North Carolina-based company that Childress founded and built from nothing into one of NASCAR's premier organizations.
Childress, now 70, has handed off some of the day-to-day reponsibilities of running RCR to company president Torrey Galida in the past few years, but the legendary team owner is a far cry from ready for a rocking chair.
In fact, Childress said he spent "a lot of time in the offseason around the shop, more than ever."
"I'll probably slow down on that morning I don't wake up on the right side of the grass," Childress told FOXSports.com during the Charlotte Motor Speedway Media Tour presented by Technocom. "I'm still pretty involved. I've got Torrey Galida as our president, and he's taken a tremendous amount of load off of me and it's given me opportunities to do other things I really enjoy doing."
But there's nothing Childress still enjoys more than being at the racetrack, especially with grandsons Austin and Ty Dillon about to embark on their third full seasons in the Sprint Cup and XFINITY series, respectively.
In addition to Austin's No. 3 team, RCR also continues to field the full-time Sprint Cup Series teams of drivers Ryan Newman and Paul Menard.

"I may miss one or two races this year, but for close to 47 years I've probably been to more racetracks than anyone," Childress told FOXSports.com. "Richard [Petty] has been there probably more than I have, but other than him I don't know anyone who has probably put in as many hours at the racetrack for the last 45 years, and 47 for me."
So what drives the man known to many as "RC" to keep such a torrid pace?
"I think it's just the competition, the fans," Childress said. "I love to spend time out with the fans -- I think that's it. And just wanting to win and wanting to be out there and be competitive. I'm competitive at about everything I do."