Goalie matchup: Coyotes-Red Wings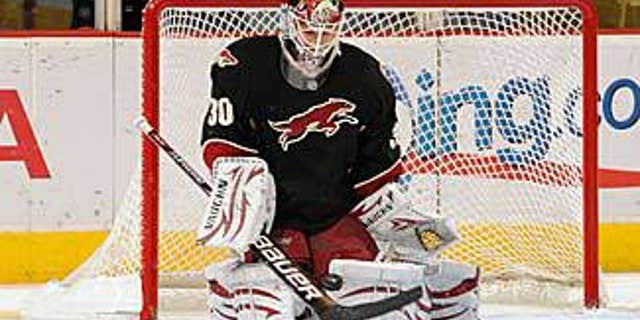 Goaltending is the most important position in any playoff battle. Without good goaltending, the Stanley Cup is near impossible to win.
So NHL.com decided to break down the strengths and weaknesses of the 16 goalies that will compete for this year's Stanley Cup championship in the most in-depth manner possible.
In order to do that, we found some experts, enlisting Ken Baker and Justin Goldman.
Baker, most recognizable as E!'s Executive News Editor, is a goalie junkie. Not only did he play the position in college, but he wrote a memorable book about playing the position, They Don't Play Hockey in Heaven, which chronicled his attempt to make the ECHL's Bakersfield Condors after overcoming a brain tumor. He is also the brain behind the Stop Da Puck blog, which details all things goaltending.
Goldman, meanwhile, is one of the preeminent goaltending experts on the Web. His site, www.thegoalieguild.com serves as a haven for those who share a passion for goaltending with a mission to enhance and advance knowledge of the goaltending position through a wide variety of interactive and in-depth scouting services.
For this exercise, we used a draft mechanism that allowed each expert to pick four of his favorite goalies and start the discussion. Baker picked the four goalies he wanted to trumpet in the West, leaving the rebuttal to Goldman. In the East, Goldman made the picks, leaving rebuttal duties to Baker.
Here are the intriguing results, which promise to be a treasure trove of insider info on the men that more than anyone will determine who advances to Round 2 of the Stanley Cup Playoffs.