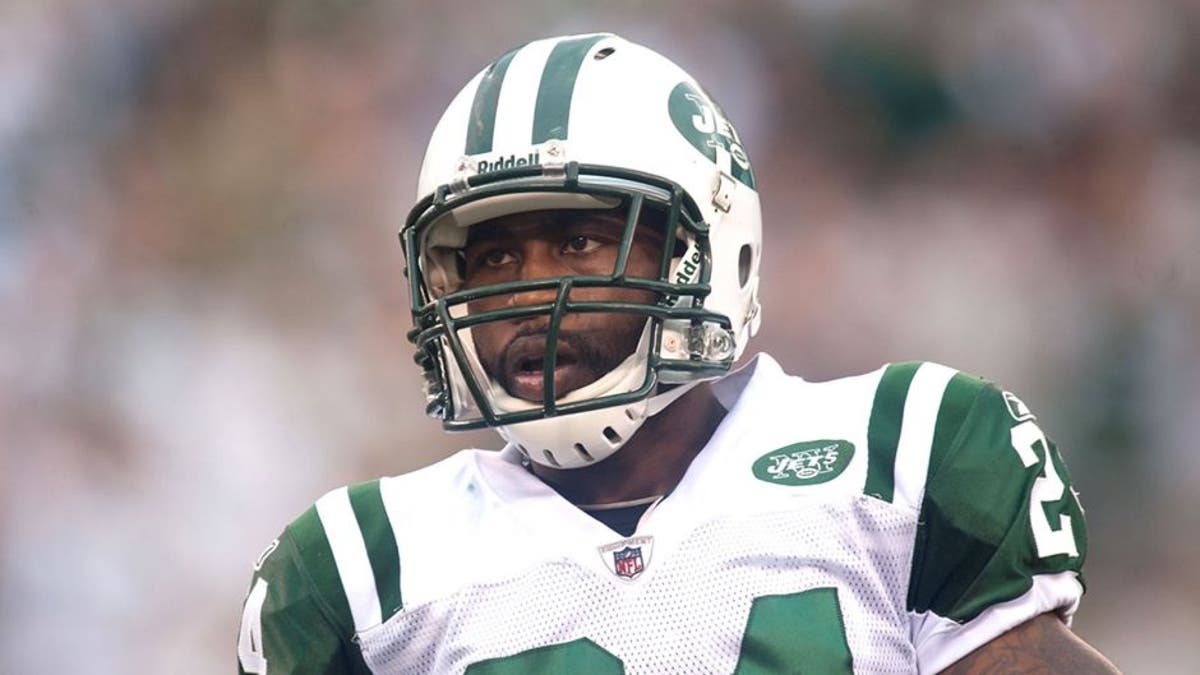 Darrelle Revis is back in the Big Apple, and his first step to returning to New York stardom is by being on the cover of Sports Illustrated. Revis is gracing the front page of this week's issue in a spectacular recreation of the famed Joe Namath cover from 50 years ago.
You've probably seen the iconic cover by now, but you may not have seen behind-the-scenes footage from the shoot. Luckily, we're here to provide you with just that. Take a look at Revis in Times Square, just as Namath was 50 years ago.
Obviously, Revis has already reclaimed his stake as the face of the franchise for the New York Jets. He'll surely be welcomed back home with open arms at the home opener on Sept. 13 against the Cleveland Browns.
(h/t Twitter)
Photo Credit: Rob Tringali/Getty Images