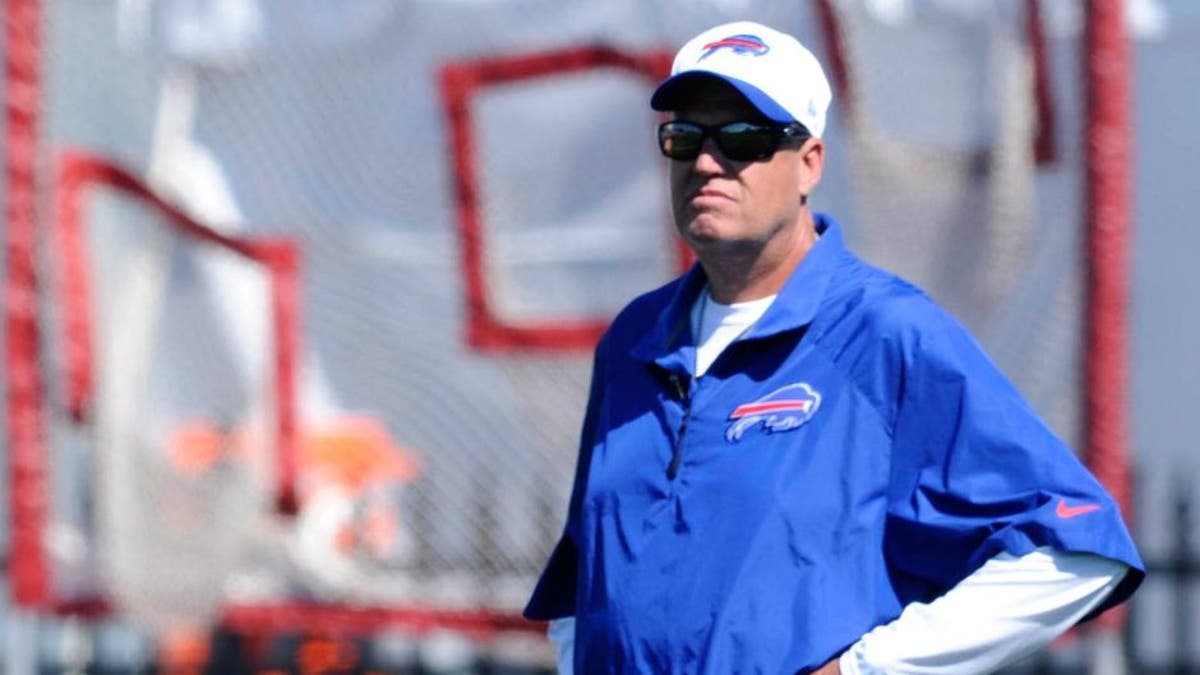 Typically in the NFL, a team becomes a national brand through its quarterback or star players. That's not the case with the Buffalo Bills, according to general manager Doug Whaley.
Whaley and the Bills lack star power at quarterback, which is a real problem. Not only does it make Buffalo a forgotten team, but it sets the team back with regards to being successful. In Whaley's mind, however, Buffalo is back on the map thanks to Rex Ryan.
"Here it is in a nutshell: we're a national brand now with Rex," Whaley siad to Don Banks of Sports Illustrated. "What I tell people is, during the combine, when Bill Belichick was walking with Rex Ryan that day? The story wasn't about Bill Belichick, and this was right after the Patriots won the Super Bowl. The story was about Rex Ryan wearing Thurman Thomas's jersey. When would you ever have thought that? That's all you've got to say."
Some would argue that the Bills are still far from a "national brand" because well, they haven't been very good in recent years. Success and winning puts a team on the map. But, Whaley does have a point. Ryan has made headlines all offseason, whether it's by skydiving, eating dog biscuits, or signing ex-Jets linebacker, IK Enemkpali.
In that regard, the Bills are a national brand.
"Before, it was, 'Oh, it's just Buffalo,' and all about how we settled for someone in our head coaching hiring," Whaley continued. "We didn't settle this time. We got what we were looking for. And I know this much, I truly believe there is a Rex Effect."
If there is a Rex Effect, it's already started. The Bills have been in the media often this offseason, for better or worse. It hasn't always been for the good coming out of Buffalo, but it hasn't been all bad.
The real test of whether or not there's a Rex Effect will come when the season begins. If the Bills struggle to win games, even with a dominant defense and star running back in LeSean McCoy, Ryan will be blamed. That's the case with every coach in the NFL -- winning cures all.
It won't be easy without a solid quarterback, but Ryan will be expected to lead the Bills to wins.
(h/t Sports Illustrated)