Glover Teixeira mauls Jared Cannonier on the ground to earn lopsided decision win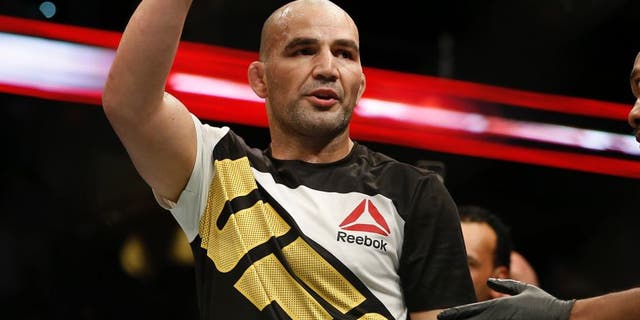 BROOKLYN -- Glover Teixeira knew his easiest path to victory over Jared Cannonier and he took it en route to a lopsided decision victory at UFC 208.
Because Cannonier is known for his fearsome striking, Teixeira decided to use his ground acumen to largely dominate the fight over 15 minutes to earn the win.
Teixeira did throw hands with Cannonier for the first few seconds of the opening round, but then saw an opening to grab a leg and take the fight to the ground.
While Teixeira is best known for his bruising style on the feet, he's a notable ground technician as well and he showed off those submission skills when he transitioned to a guillotine choke, although Cannonier was able to slip free.
Teixeira continued his assault throughout the first round but despite his best efforts to finish the fight, Cannonier survived to get back to his feet and land a few solid punches as time expired.
After eating some shots from Cannonier in the first, Teixeira wasted no time taking the fight to the ground in the second where he landed in a similar position in his opponent's half guard.
The referee ultimately stood the fight back on the feet but it resulted in a lot of posturing from both competitors until Teixeira finally unleashed a stinging straight punch late in the round that snapped Cannonier's head back just ahead of the horn.
Teixeira's relentless ground attack continued in the third when he took Cannonier to the mat yet again before punishing the unranked light heavyweight with punches while looking to advance his position.
All Cannonier could do was survive the onslaught as the seconds ticked away and he made it to a decision with the former title contender and No. 3 ranked fighter in the 205-pound division.
The judges all scored the fight 30-26 in favor of Teixeira, who gets back on the winning track after suffering a stunning knockout to Anthony "Rumble" Johnson in his last fight in the Octagon.