Give me a 'Multicultural!' Miami Dolphins cheerleaders come from 8 countries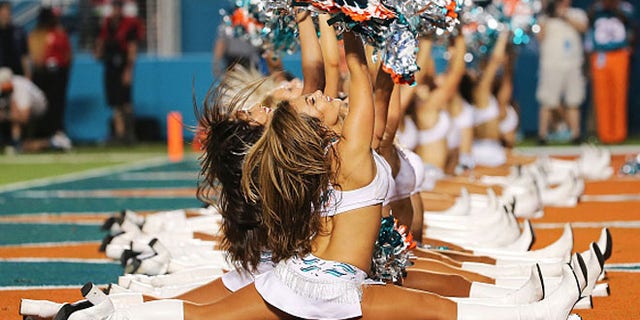 DAVIE, Fla. (AP) – Representing eight countries and 28 cities and speaking a combined five languages, the Miami Dolphins' cheerleading squad is the most international in the NFL.
The Dolphins announced Wednesday they selected 36 women for their 2016 cheerleading team after conducting tryouts in five countries.
Miami became the first NFL team to hold auditions internationally, searching for members to join its squad in Rio de Janeiro; Buenos Aires, Argentina; Bogota, Colombia; and Mexico City, along with South Florida.
More than 800 women tried out, making it the largest turnout in the cheer squad's history. Dolphins cheerleaders have traveled to more than 30 countries on five continents over the past 10 years.
"We're proud to have the NFL's most international cheerleading squad," said Dorie Grogan, the Dolphins' senior director of brand impact and entertainment. "As ambassadors of the Miami Dolphins, these ladies represent the diversity that makes South Florida wonderful ... Our international reach ensures we're bringing the love of the game of American football and the Miami Dolphins around the globe."