Giuseppe Rossi included for Italian national team fitness tests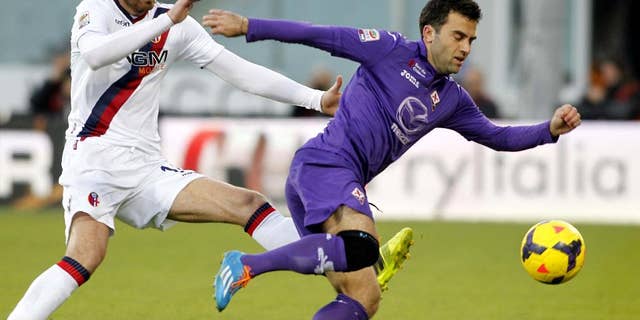 ROME – Giuseppe Rossi has been selected for pre-World Cup fitness tests by Italian national team coach Cesare Prandelli.
Prandelli will have athletic tests and medical exams performed on 42 players Monday and Tuesday at the national team's Coverciano training complex in Florence.
The tests will be designed to simulate hot and humid match conditions in Brazil, and Prandelli has said the data collected will be factored into selections for his 23-man roster.
Rossi, the Fiorentina forward from New Jersey, led Serie A with 14 goals in 17 games before injuring the medial collateral ligament in his right knee from a hard tackle by Livorno's Leandro Rinaudo on Jan. 5.
Rossi tore his right anterior cruciate ligament during a game for Villarreal against Real Madrid in October 2011 and needed three operations before returning last May with Fiorentina.