Gina Carano offers advice to Ronda Rousey following loss to Amanda Nunes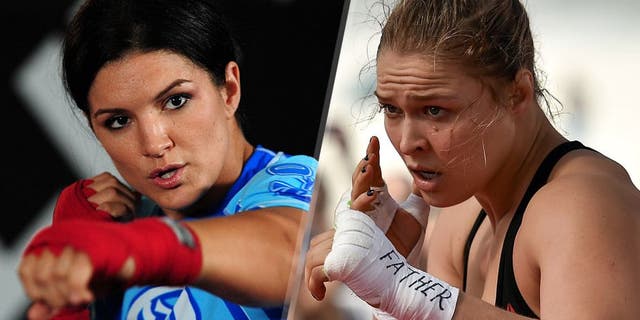 Before she was starring in award nominated films like "Deadpool", Gina Carano was hailed as the face of women's mixed martial arts and one of the biggest stars in the entire sport of mixed martial arts.
Those accolades make Carano uniquely qualified to offer her advice to Ronda Rousey after she suffered a disappointing loss to Amanda Nunes at UFC 207 in December.
While Rousey hasn't made it clear whether she intends to fight again or not, Carano says the former women's champion has plenty of time to decide what she wants to do next whether that's staying in the UFC or continuing to pursue an acting career in Hollywood.
"I think Ronda should do whatever she wants to do. She's only 29," Carano said when speaking to FightHub TV. "She's an amazing athlete but she needs to express herself as an artist, too.
"So let her do what she wants to do and just follow along her journey and support her."
Following her last fight in 2009 against Cris "Cyborg" Justino, Carano ventured into an acting career of her own that's kept her busy ever since.
While Carano did flirt with a comeback when a potential bout against Rousey was being offered by the UFC, she ultimately opted to remain focused on her acting career that's continued to flourish since she left fighting.
Rousey has dabbled in acting in recent years as well with roles in films such as "Entourage" as well as "Furious 7" but Carano knows the film industry is no walk in the park either.
"Fight life is hard but so is being on film," Carano said. "You've just got to do your passion and do what you're passionate about."
Even prior to her fight with Nunes at UFC 207, Rousey's acting schedule was rather vacant while waiting on a new writer to pen the script for her starring role in the upcoming "Road House" remake that was first announced in 2015.
Outside of that project, Rousey hasn't booked any other roles for 2017 as of yet.
For now, Rousey will continue to take some time off while making her final decision on returning to the UFC for another fight or calling it a career from mixed martial arts and moving onto new endeavors.