Giants WR Victor Cruz still targeting return for Week 1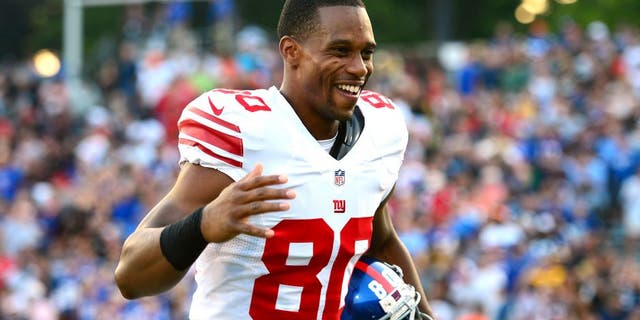 NEWYou can now listen to Fox News articles!
When the New York Giants announced the Victor Cruz would likely be out for the rest of the preseason, some began to question his long-term health. Often while recovering from an injury, an unrelated body part can succumb to injury as a player compensates. For Cruz, this was his calf.
Despite the minor setback, Cruz remains confident that he will suit up for Week 1 of the regular season. According to James Kratch of True Jersey, Week 1 is "still the goal, still the plan", per Cruz.
"They haven't cleared me just yet. I'm just listening to the training staff," Cruz said, per Kratch. "I think we're just being careful and cautious with it. Calves are tricky. Once they feel healed and once they feel OK, you can come out here and mess it up again. So you want to make sure it's fully healed and fully recovered before you step back out on the field."
The Giants will need Cruz back as their lethal weapon in the slot. While the early signs in training camp were overwhelmingly positive on his recovery, that optimism has somewhat subsided with the recent calf injury.
(h/t True Jersey)