Giants struggling heading into the second half of the season with a 3-5 record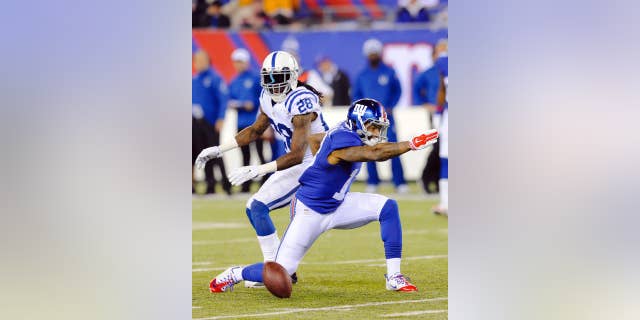 EAST RUTHERFORD, N.J. – Heading into the second half of what has been a disappointing season, the New York Giants need a lot more than consistency on offense and fewer big plays allowed on defense.
Defensive captain Antrel Rolle wants more fight and more passion.
Quarterback Eli Manning would like to see the plays that the Giants run so easily in practice, run the same way in games.
Rookie wide receiver Odell Beckham Jr. would settle for everyone simply making plays.
Whatever the Giants (3-5) are missing, they have to find it, and soon. They have been blown out in three straight games and the time to make a playoff push is running out as they prepare for Sunday's game in noisy Seattle against the Super Bowl champion Seahawks (5-3).
___
AP NFL website: www.pro32.ap.org and www.twitter.com/AP_NFL