Giants see similarities between Kelby Tomlinson and Matt Duffy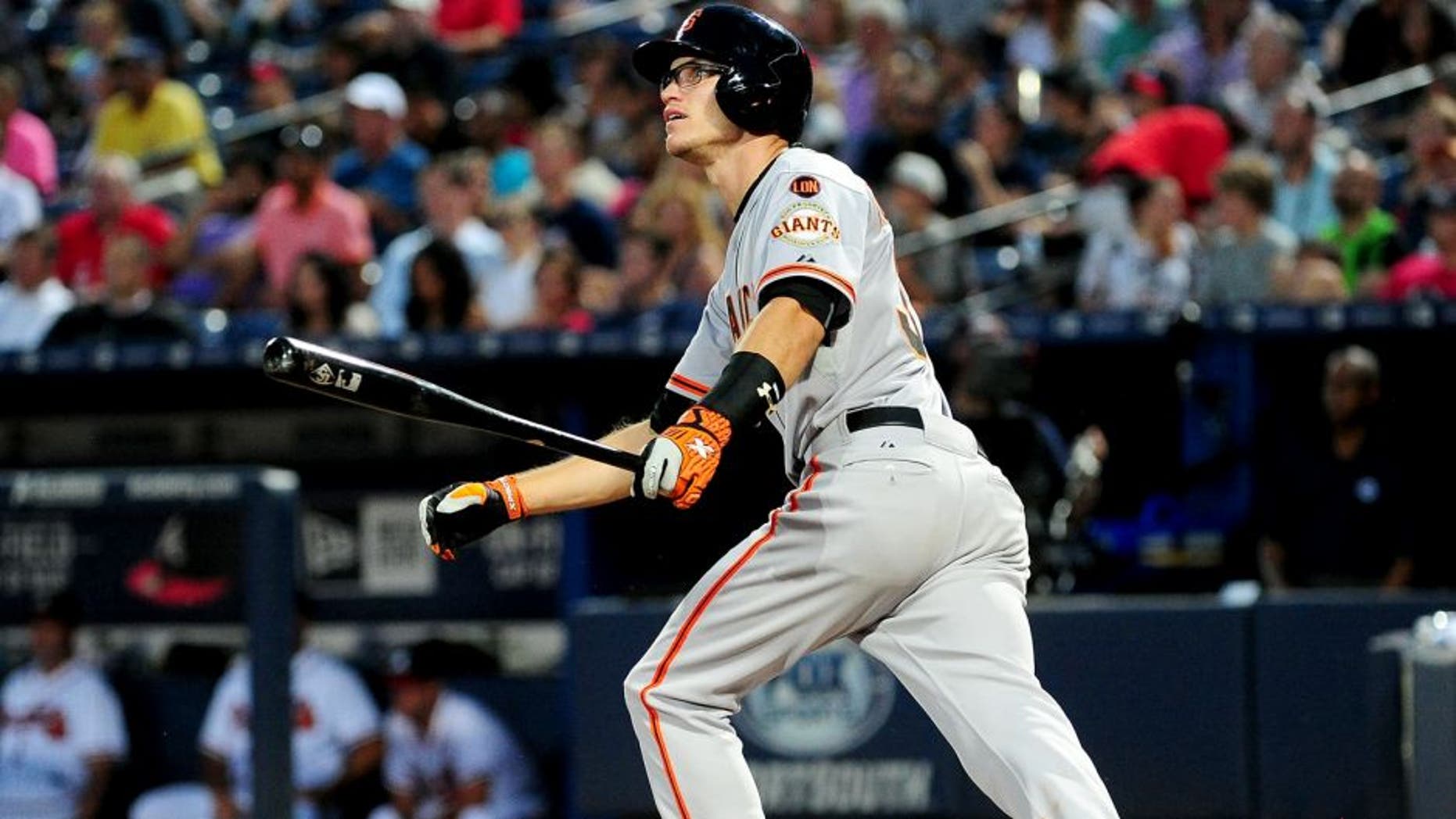 Kelby Tomlinson is only a few days into his major-league career with the San Francisco, yet he is already drawing comparisons to NL Rookie of the Year candidate and fellow teammate Matt Duffy.
Tomlinson, who was drafted by the Giants in the 12th round in 2011, made his major-league debut on Aug. 3 after being called up to help fill in for injured everyday second baseman Joe Panik.
In the first five at-bats of his professional career, the 25-year-old infielder has three hits and three RBI.
His early success isn't the only thing that has his teammates and coaches comparing him to rookie third baseman Matt Duffy.
"He reminds me a lot of Duffy," lefty ace Madison Bumgarner said. "They look like ballplayers to me. They grind out at-bats and make plays. He seems like a hard-nosed type of player, somebody you want to have out there."
"He's got a lot of Duffy in him," manager Bruce Bochy added. "He has a good stroke and he uses the whole field. He doesn't have Duffy's pop, but he's a grinder out there."
Tomlinson agrees that the similarities between him and Duffy are apparent, and he admits he's been inspired by Duffy's early success.
"I guess we're both kind of the same: tall, skinny kind of guys," he said. " … Watching him and the success he had kind of gave me the confidence to be able to do the same. … You have to be ready to compete. You can't go up there with a softer mindset."
(h/t MLB.com)