Giants rookie WR Geremy Davis watches TNF just like anyone else would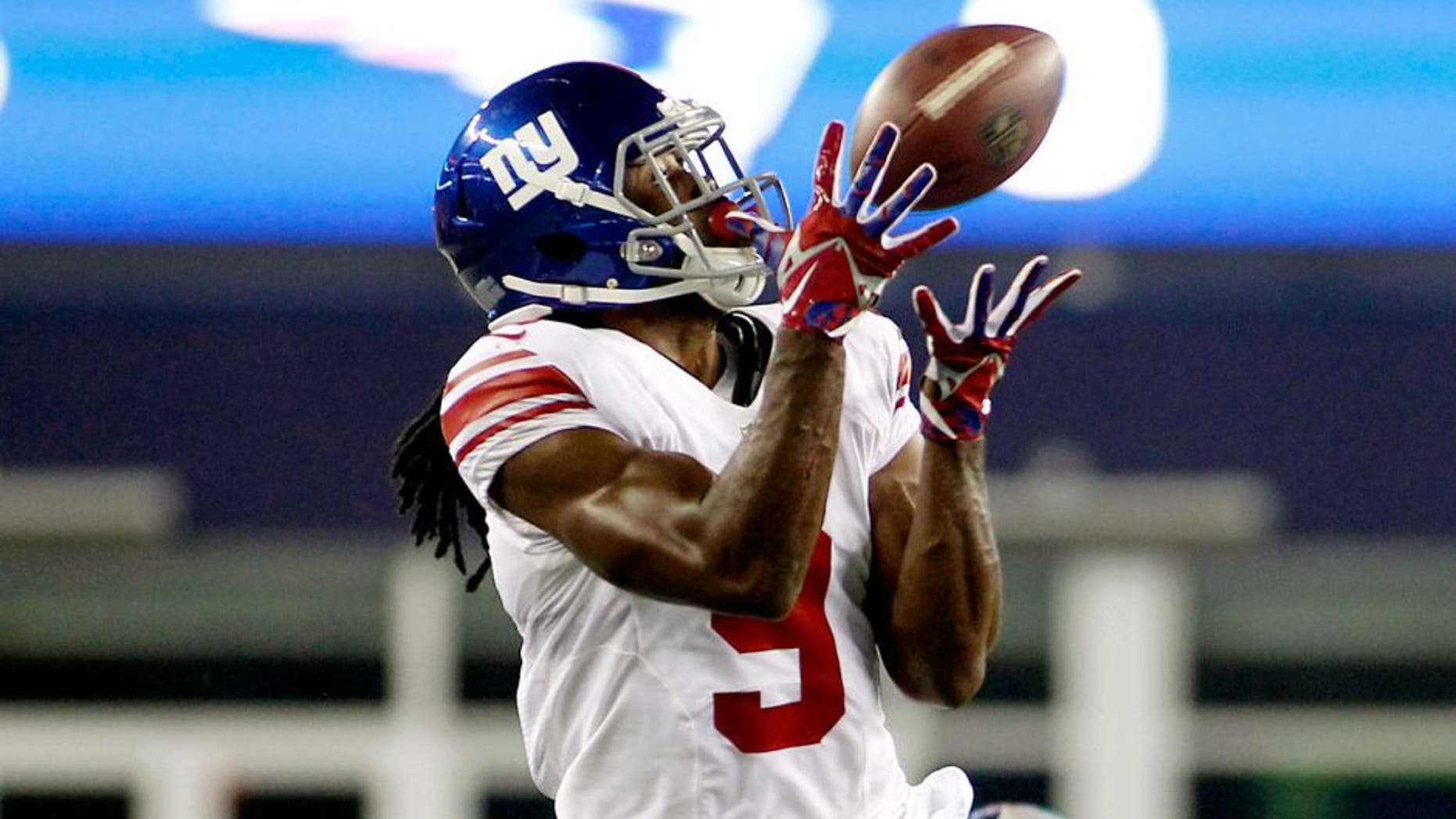 With the regular season home opener on the slate for Sunday, New York Giants rookie wide receiver Geremy Davis had an opportunity to kick back and watch the Thursday Night Football game between the Denver Broncos and the Kansas City Chiefs. He was accompanied by fellow rookie, defensive back Mykkele Thompson, who was placed on injured reserve with a torn Achilles during the preseason.
Davis is not watching in the lap of luxury in some kind of big mansion with a chef catering his food for the game. Instead, the 23-year old rookie is watching the game in his average-sized living room with his roomate, just like any other young adult would.
After standing out to coaches and teammates throughout training camp and the preseason, including the joint practices with the Cincinnati Bengals, Davis quickly moved up the depth chart. In 2015, his role will likely be limited to special teams, but it's not out of the question to expect Davis to see some time at wide receiver.
The Giants have struggled to find a suitable receiver to fill in while Victor Cruz remains sidelined with a calf injury. Preston Parker operated as the No. 3 wide receiver in Week 1, but his three costly drops on third-down plays drew the ire of Tom Coughlin and the coaching staff. Dwayne Harris is next up after Parker, but Davis is not far behind. Keep an eye on the rookie.