Giants rookie WR Geremy Davis shines in preseason finale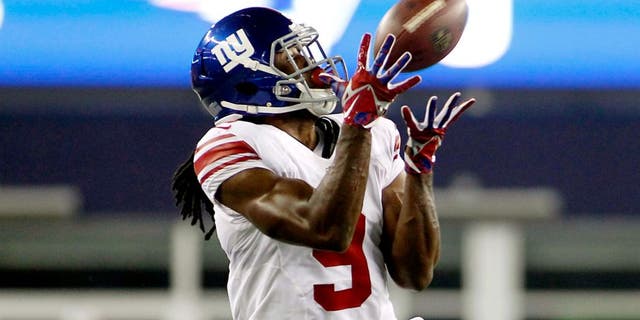 NEWYou can now listen to Fox News articles!
When the New York Giants selected wide receiver Geremy Davis in the sixth round of the 2015 NFL Draft, they were hoping to get a player who could make an immediate impact on special teams. It turns out they may have found something more than that.
Davis has stood out throughout training camp for his ability to make plays in the passing game. When the Giants held joint practices with the Bengals earlier in training camp, Davis made several big plays throughout, and even made some of the with Eli Manning an the first team offense.
On Thursday night during the Giants' fourth and final preseason game, Davis came to play. He hauled in three catches for 65 yards receiving, including a 40-yard reception where he burned his defender with pinpoint route running ad explosion off the snap.
Davis is unlikely to make an impact in 2015 as a wide receiver, unless injuries strike, but he has worked his way into the conversation at the least. He will almost certainly earn a spot on the Giants' 53-man roster and he could make an immediate impact on special teams.