Giants rookie Collins expects to play in next preseason game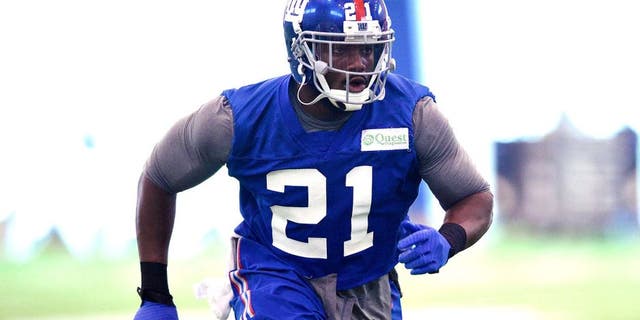 NEWYou can now listen to Fox News articles!
After spraining his MCL in the preseason opener against the Bengals, New York Giants rookie safety Landon Collins is hoping to be back on the practice field Wednesday. If all goes well, he expects to play in the upcoming preseason game against the Jets on Saturday.
The Giants are holding out hope that Collins can return and claim one of the team's starting safety spots. Although Collins was always expected to rise to the top, the Giants need him to ascend to the top of the depth chart at safety now more than ever. Season-ending injuries to defensive backs Mykkele Thompson and Bennett Jackson have left the team thin in the secondary.
Collins was in uniform for the first time since the injury during Tuesday's practice, but he did not participate in any drills. He feels ready to rock, however, and he is optimistic about his health going forward.
"I feel great, ready to get back on the field," Collins said, adding that he expects to play Saturday night against the Jets, per Big Blue Interactive. "I was worried about how long I'd be off the field. That's where I love to be. I hate to be off it."
Earlier this offseason, teammate Odell Beckham Jr. declared that Collins will be a beast. He is not the only teammate excited with what the rookie can bring to the table for the Giants' defense. Cornerback Prince Amukamara expressed similar excitement after watching Collins play. In order to prove his admirers true, Collins will have to stay on the field after returning to the team in Wednesday's practice.
(h/t Big Blue Interactive