Giants manager Bruce Bochy to present Melky Cabrera with World Series ring in Toronto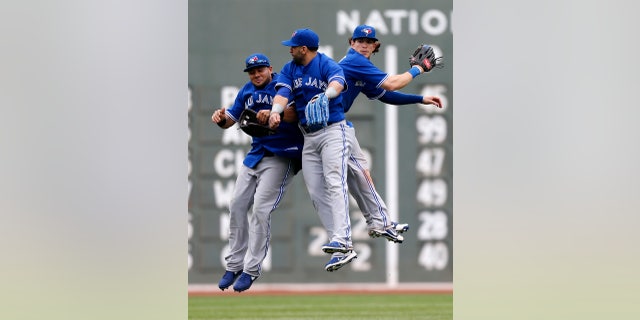 SAN FRANCISCO – Melky Cabrera will receive his World Series ring this week when the San Francisco Giants make a two-game stop in Toronto to face his Blue Jays.
San Francisco manager Bruce Bochy says he intends to speak with Cabrera and thank him for his contributions to the reigning World Series champions. Cabrera was suspended for 50 games last Aug. 15 for a positive testosterone test.
Bochy will present Cabrera with his sparkly Tiffany & Co. ring, probably before the series opener Tuesday night.
Cabrera was the MVP of last year's All-Star game. He was batting an NL-leading .346 with 11 home runs and 60 RBIs in his first season with San Francisco when he was suspended. Though he was eligible to play, Cabrera was left off the postseason roster.