Giants' Jarrett Parker breaks clavicle making incredible catch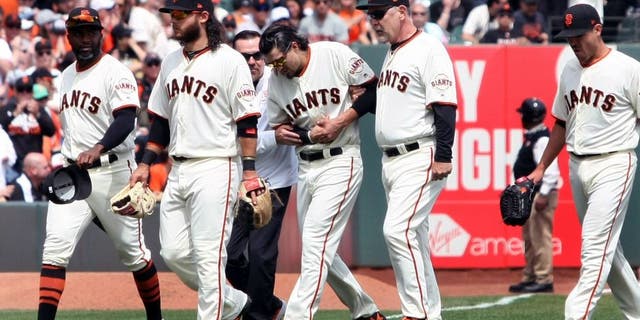 NEWYou can now listen to Fox News articles!
The San Francisco Giants' Jarrett Parker made a great catch Saturday against the Colorado Rockies, and paid for it.
Watch as the left fielder goes back to the wall to catch the shot hit byDJ LeMahieu.
Parker was in immediate pain and wound up with a broken clavicle. The team put him on the 10-day disabled list on Sunday.
His teammate waswowed by the effort.
I had no idea that ball was even catchable, pitcher Matt Moore told the San Francisco Chronicle after allowing a lot of rockets in 51/3 innings. It was smoked off the bat, and to see him just stay locked in on that, hats off to him.
Im terribly sorry hes going to deal with that. Hopefully its a speedy recovery for him. It sucks when something like that happens.