Giants Hall of Fame slugger Willie McCovey issued pardon by President Obama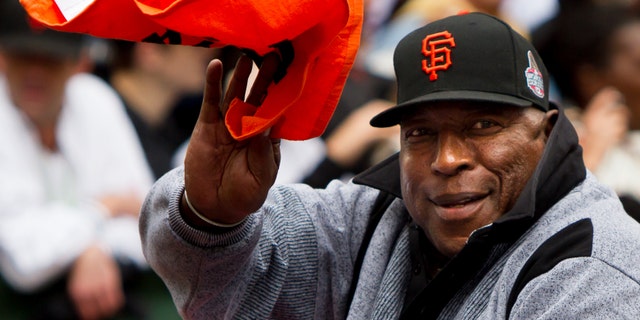 NEWYou can now listen to Fox News articles!
Talk about a "Giant" pardon.
WILL WIKILEAKS' JULIAN ASSANGE MAKE GOOD ON HIS OFFER TO TURN HIMSELF IN AFTER MANNING CLEMENCY?
San Francisco Giants Baseball Hall of Famer Willie McCovey was granted a pardon by President Obama on a decades-old tax evasion charge, one of 64 pardons issued by the outgoing commander-in-chief on Tuesday.
"I want to express my sincere gratitude to President Obama not only for this kind gesture on my behalf, but also for his tireless service to all Americans," McCovey, who was known as "Stretch" during his career, said in a statement issued through the Giants. "He will be deeply missed and I wish him all the best in the future."
BROTHER OF MLB PITCHER REPORTEDLY STABBED TO DEATH
The 79-year-old former slugger was sentenced in June 1996 – along with fellow Hall of Famer Duke Snider – to two years of probation and a $5,000 fine stemming from undeclared income received from baseball memorabilia shows. Snider died in 2011.
McCovey admitted at the time he failed to report $41,800 in income in 1989, when he made $87,000, and $69,800 in income received between 1988 and 1990.
"It's one of those things that was overlooked at the time and I do accept responsibility for it," McCovey then told U.S. District Judge Edward R. Korman in Brooklyn. "The only thing I'd like to say is while I've always tried to do the right things, I have never willingly tried to cheat the government."
Now a senior adviser with the Giants, McCovey was inducted into the Hall of Fame in 1986 after hitting .270 with a .374 on-base percentage and 521 home runs. He spent 19 of his 22 seasons with the Giants, but also played for the Oakland Athletics and the San Diego Padres.
A six-time All-Star, McCovey won the National League Rookie of the Year award in 1959, batting .354 with 13 home runs in 52 games. He took home the NL MVP award in 1969, leading the league with 45 home runs and 126 RBIs and leading all of baseball with a .453 on-base percentage and .656 slugging percentage. McCovey was also the All-Star Game MVP in 1969.
The Associated Press contributed to this report.