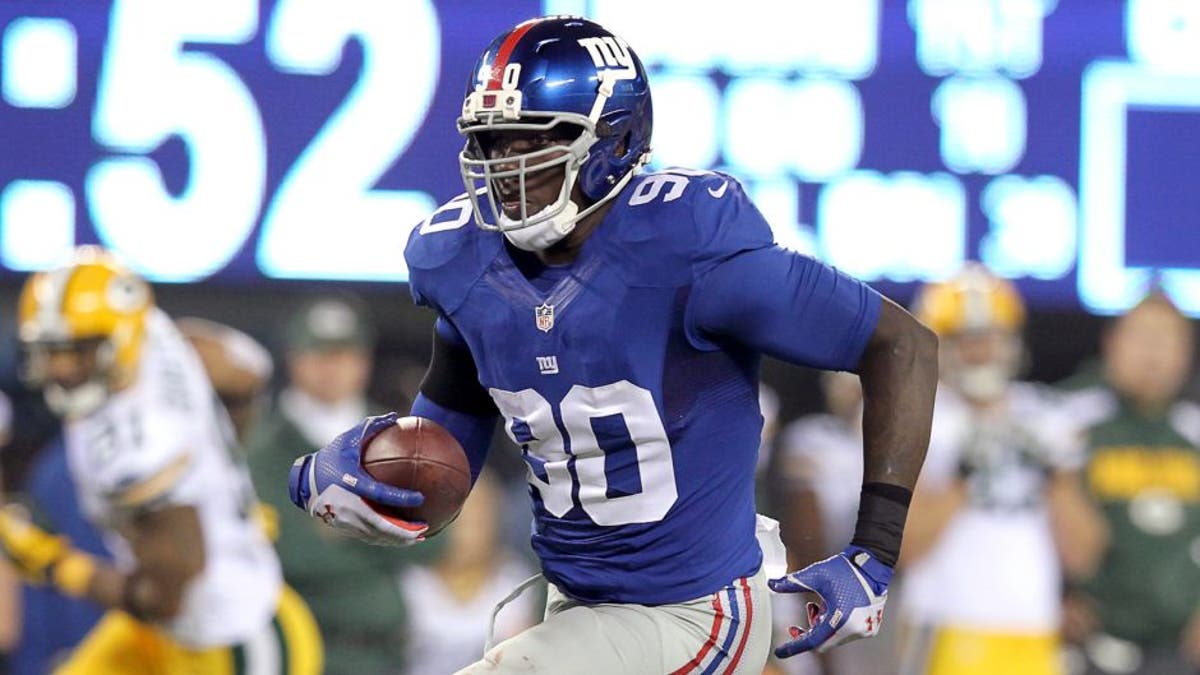 New York Giants defensive end Jason Pierre-Paul has developed a close relationship with Giants defensive line coach Robert Nunn. According to Nunn, he has been in constant contact with JPP recently, and Pierre-Paul has vowed to return to the team at some point.
After a traumatic experience like the one Pierre-Paul went through, after his July 4th fireworks accident, there is some concern surrounding his mental state in addition to how he is healing up physically. Nunn has been there to help ease Pierre-Paul's concerns, and he will continue to be going forward until Pierre-Paul returns to the team.
In Pierre-Paul's absence, defensive ends Damontre Moore, George Selive and even rookie Owa Odighizuwa have received valuable repetitions during training camp. However, none of those three can replace what Pierre-Paul is able to do on the field. In addition to being one of the NFL's premier run-stopping defensive ends, Pierre-Paul found his grove again as a pass rusher down the stretch of the 2014 season.
(h/t @RVacchianoNYDN)