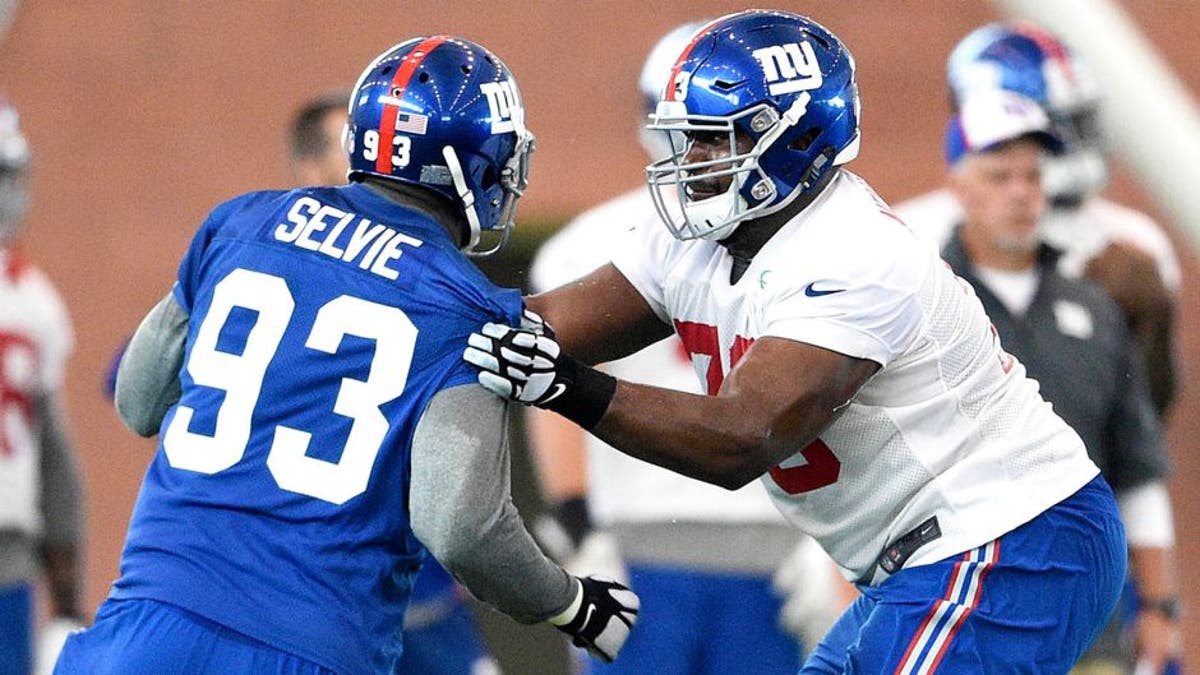 Another New York Giants defensive player was injured during Monday's practice, only this time it wasn't in the secondary. Defensive end George Selvie was forced from Monday's practice with an apparent ankle injury.
No concrete details on the injury have emerged yet, but a source tells True Jersey's James Kratch that the injury is not believed to be serious. Selvie was injured during 11-on-11 team drills.
The Giants are hoping that Selvie can provide the team with a run-stopping force at defensive end on run downs. Selvie has failed to make a major impact as a pass rusher to this point in his career, but he has established himself as a stout run defender.
With the absence of Jason Pierre-Paul, the Giants need all hands on deck at defensive end. The extent of Selvie's injury should be updated at some point before the next scheduled practice.
(h/t True Jersey)