Giants create cap space by releasing Beatty, Schwartz and Beason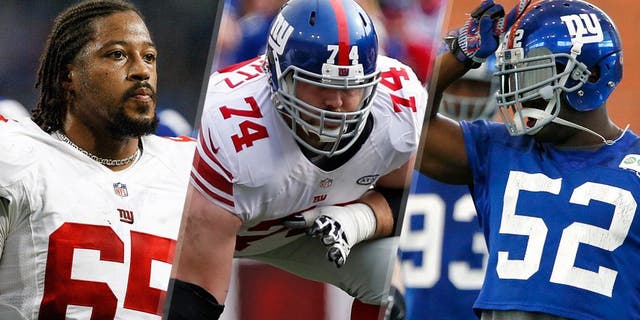 On Wednesday, the New York Giants will be releasing offensive tackle Will Beatty, offensive guard Geoff Schwartz and inside linebacker Jon Beason, according to FOX Sports NFL Insider Mike Garafolo and ESPN's Dan Grazziano.
All three players were projected to start for the Giants prior to the 2015 season, and all three ended up out of the starting lineup in the team's final regular season game. The common thread linking these three were the injuries.
All three players missed time with various injuries in 2015. Beatty missed the entire 2015 season after a pectoral injury while weight-lifting back in May. Schwartz played through nerve damage in his foot/ankle but ended up on injured reserve with a broken ankle in Week 12. Beason played in just five games and landed on injured reserve with knee and ankle injuries.
According to a salary cap website OverTheCap.com, the three moves will save the Giants a combined $11.575 million in salary cap space in 2016. If the Giants decide to designate Beatty as a post-June 1 cut, they will save another $2.5 million -- the rest of the dead money will be carried over into 2017.
With an estimated $53 million in 2016 salary cap space, per OTC, you can expect the Giants to be active spenders this offseason.