Giants already have seen enough, name Madison Bumgarner their Opening Day starter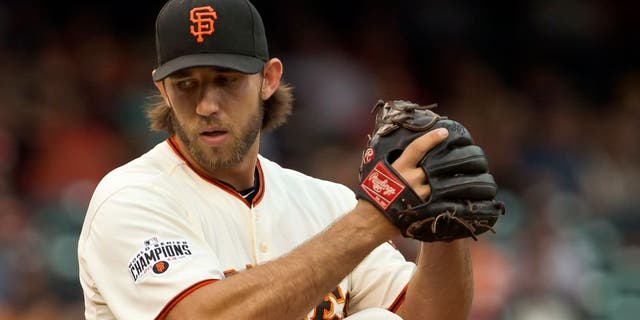 NEWYou can now listen to Fox News articles!
The San Francisco Giants are wasting no time as the gear up for an even-number year.
On Saturday, Manager Bruce Bochy removed any remaining ounce of doubt about Opening Day by announcing Madison Bumgarner will get the nod at Milwaukee.
Bumgarner, who went 18-9 with a 2.93 ERA and 234 strikeouts last season, was the 2014 World Series MVP.
Since the 2009 season, San Francisco has missed the postseason in every odd-number year but has won the World Series in every even-number year. And Bumgarner has been a big part of that success.
It will be the third consecutive Opening Day start for MadBum.