Giants 2B Joe Panik headed to Arizona to see back specialist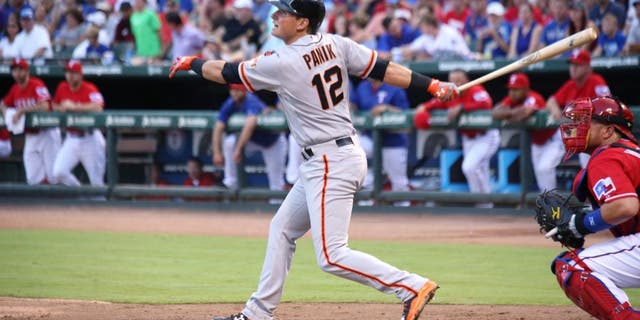 Eager to return to the field, San Francisco Giants second baseman Joe Panik is headed to see a specialist in hopes of discovering more about his ailing back.
MLB.com reports that Panik will travel to Arizona this week instead of flying with the team to St. Louis to see a back specialist and further rehab his inflamed lower back.
Prior to getting injured, which forced his first stint on the disabled list an any level of professional baseball, Panik was having an All-Star year, hitting .309/.374/.443 with seven home runs and 35 RBI in his second season in MLB.
The 24-year-old second baseman will be eligible for reactivation off the DL this week, but manager Bruce Bochy isn't certain when Panik will be ready to return.
"What I'm more concerned about is making sure we don't rush him back and make this thing worse," Bochy said.