Germany's Merkel has fingers crossed but won't pick WCup winner as she heads for team's opener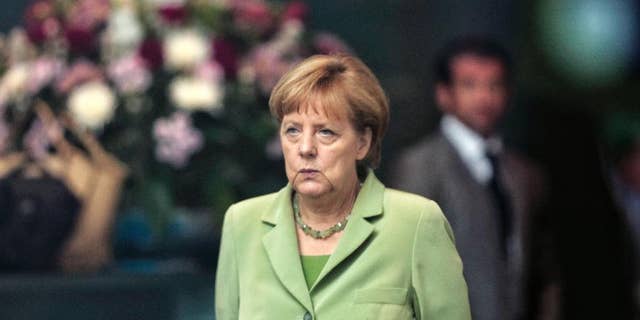 BERLIN – Chancellor Angela Merkel is keeping her fingers crossed for Germany ahead of its opening World Cup match but she says coach Joachim Loew's team faces "a tough struggle" and won't be drawn on who will win the trophy.
Merkel, a frequent guest at Germany matches in more than eight years as chancellor, will attend the Group G game against Portugal in Salvador on Monday. She plans talks with President Dilma Rousseff in Brasilia on Sunday.
The chancellor says in her weekly video message Saturday that she hopes Germany gets "as far as possible." But she isn't picking a World Cup winner yet, saying "we'll have to see for a while how the first-round matches go."