Germany finally end hex, eliminate Italy at major tournament for first time ever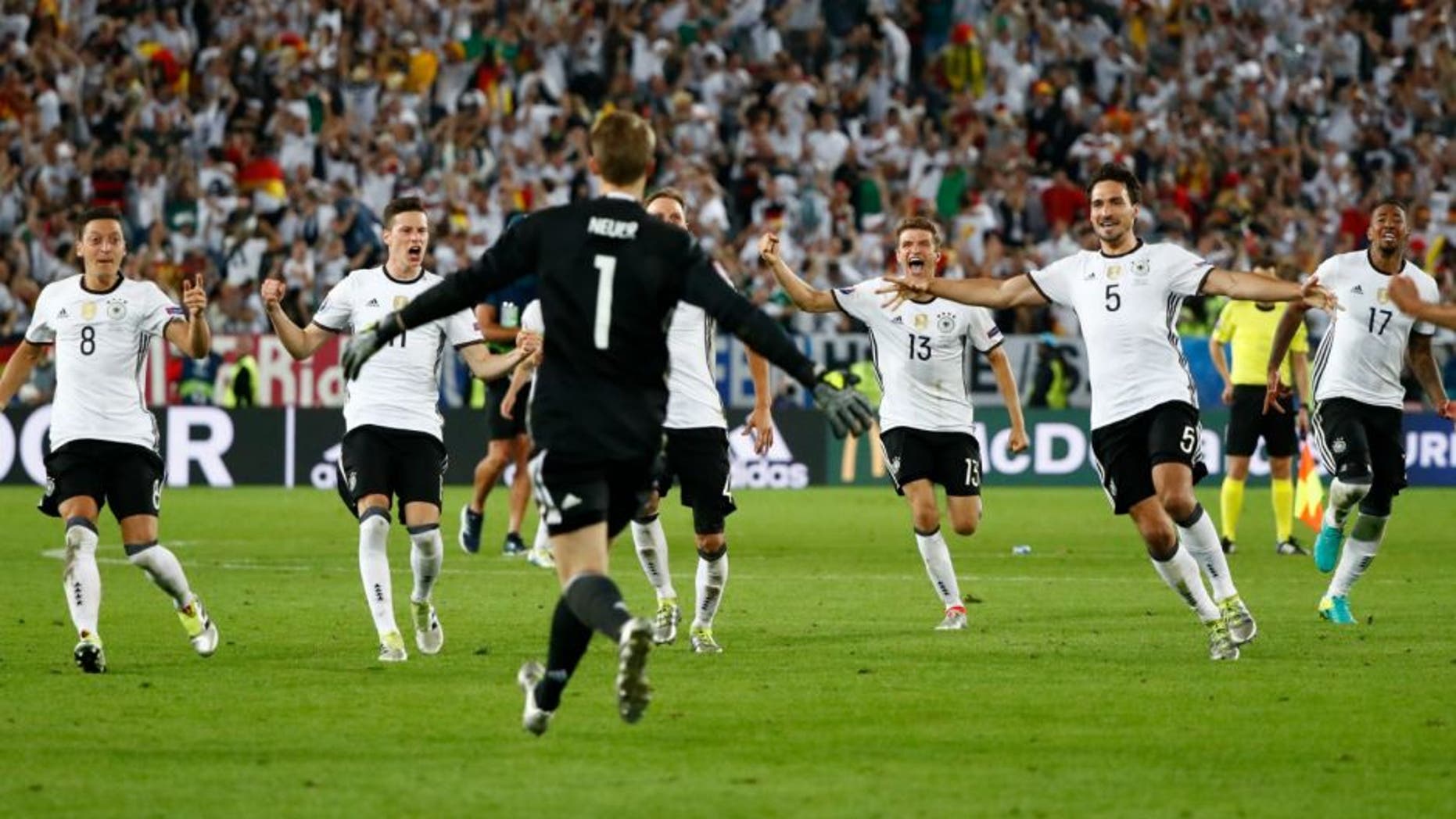 Germany are one of the best teams in the history of international soccer. There's an argument to be made that they are the best team. And despite it all, despite all their many great teams, they had met Italy eight times at major tournaments and never won. Or at least that was the case until Saturday.
When Jonas Hector's penalty kick found the back of the net in the ninth round of the shootout, Germany had finally gotten past Italy. For the first time ever, the Germans had met the Azzurri and prevailed.
Technically, Germany still haven't beaten Italy at a major tournament. This match goes down as Germany and Italy drawing, with Germany advancing on penalty kicks, but the key is that Germany have finally gotten the best of Italy and eliminated their nemesis for the first time in five tries.
Germany got the opening goal of the quarterfinal thanks to Mario Gomez's fine work and Mesut Ozil's finishing, but Jerome Boateng was whistled for a handball in the box and Leonardo Bonnuci's converated penalty in the 78th equalized the tie. After 120 minutes, the match was still level at 1-1 so it went to spot kicks, where it took 18 attempts to separate the two sides.
Now Germany move onto the Euro 2016 semifinals, where they will play the winner of France vs. Iceland as they hope to add a Euro title to their 2014 World Cup championship.
MORE FROM FOX SOCCER