Germaine de Randamie issues statement after UFC stripped her of featherweight title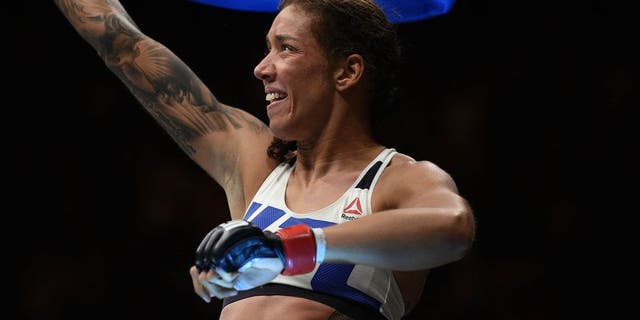 NEWYou can now listen to Fox News articles!
Germaine de Randamie will go down as the first ever women's featherweight champion in UFC history but her reign only lasted four months after she was stripped of the title this week after refusing to face top ranked contender Cris "Cyborg" Justino.
Last month, de Randamie said in a statement via her manager Brian Butler at Suckerpunch Entertainment that she would not fight Cyborg over accusations of performance enhancing drug use and she would await the UFC's decision on whether or not to strip her of the title.
Well that decision came down like a hammer on Monday as the UFC took the title from de Randamie while also announcing a new champion being crowned on July 29 when Cyborg faces former Invicta FC champion Megan Anderson.
According to de Randamie, she found out about being stripped of her title through the media but promises that losing the championship doesn't change her stance on not fighting Cyborg or that she'll be walking away from the sport any time soon.
As of now it appears de Randamie will be returning to her natural weight class at 135 pounds and potentially looking to fight again in September when the UFC returns to her native Holland for an upcoming card in Rotterdam.
While her title reign was short, de Randamie promises that won't be the footnote to her career but instead just a bump in the road as she prepares to fight again later this year.
"That I'm stripped does not mean I'm going to stop," de Randamie said. "This only means that I have even more reasons to knock NOG (literally sometimes) for which I stand and what I want.
"The UFC is not long for me! It's easy to stand with the crowd. It takes courage to stand alone."