Georgia Tech's second-ranked running attack to be challenged by second-ranked Clemson defense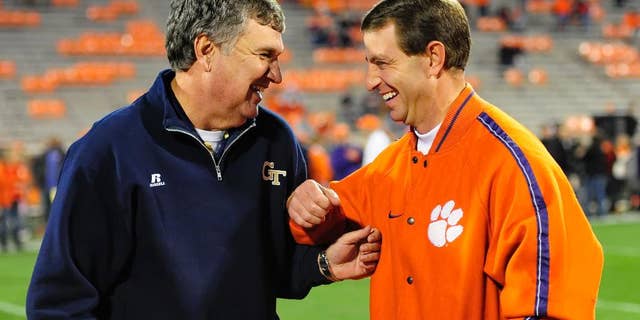 ATLANTA – The most revealing plays of the matchup of Georgia Tech's running game against Clemson's defense may come on third downs.
The outcome will help determine which team protects its Atlantic Coast Conference championship hopes.
Georgia Tech's offense leads the nation in third-down conversions. Clemson has the nation's best defense on third downs.
It's a matchup of strength against strength. The No. 24 Yellow Jackets are second in the nation in rushing. The No. 18 Tigers are second in total defense and fourth against the run.
Georgia Tech's productive running game will be boosted by the return of former starting running back Zach Laskey, who missed three games with a shoulder injury. Coach Paul Johnson says Synjyn Days will start against Clemson on Saturday and share carries with Laskey.