Georgia Southern runs past New Mexico State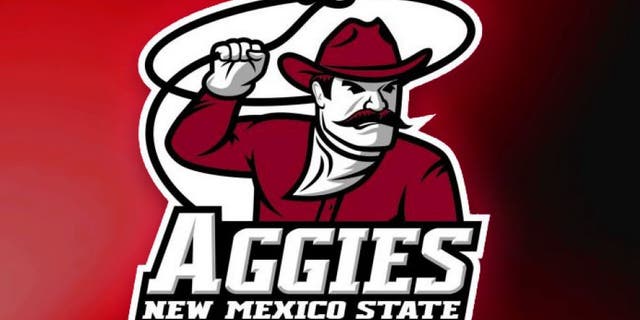 NEWYou can now listen to Fox News articles!
STATESBORO, Ga. -- Matt Breida and Kevin Ellison spearheaded a 507-yard rushing attack and Georgia Southern beat New Mexico State 56-26 on Saturday night.
Breida ran for 137 yards and Ellison 104, including a career-long 67-yard touchdown run.
Georgia Southern (5-1, 3-0 Sun Belt) rolled to a 35-7 halftime lead with Wesley Fields bookending the first-half scoring with a 19-yard run and a 60-yard pass from Ellison, the first Eagles touchdown pass in more than a year. Ellison is the sixth Eagle to reach 2,000 career yards both rushing and passing. L.A. Ramsby and Favian Upshaw each ran for two scores.
Since being shutout against West Virginia, the Eagles have scored 40 or more points in five straight games with Saturday's total a season high.
Andrew Allen had a career-high 253 yards passing, three touchdowns and an interception for the Aggies (0-6, 0-2)
Three linebackers were ejected for targeting: Eagles Deshawntee "Ironhead" Gallon and William Bussey and Aggie Terrill Hanks.