Georges St-Pierre reveals he will retire with his next loss in the UFC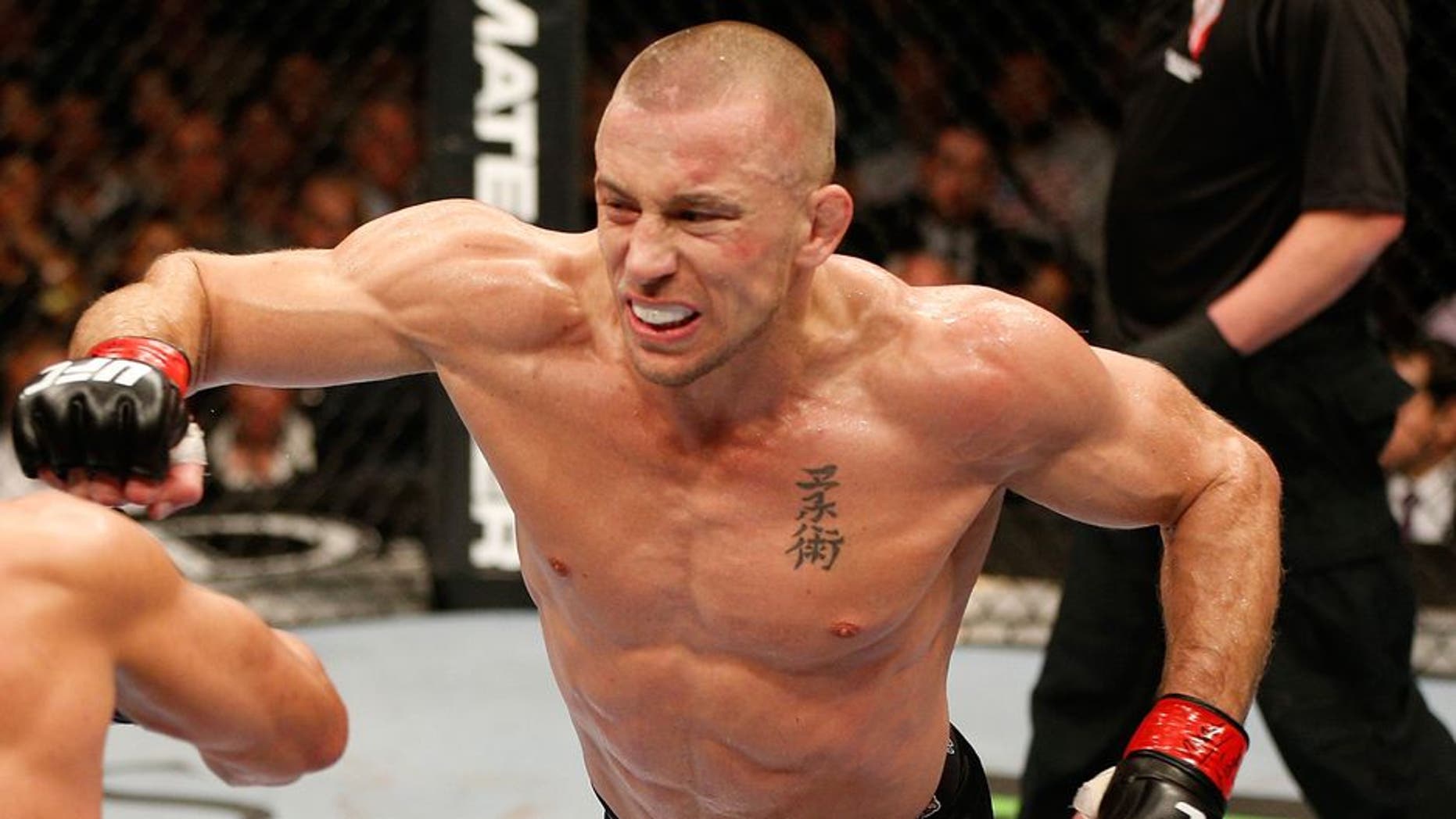 When Georges St-Pierre went on an indefinite sabbatical back in 2013, it appeared the greatest welterweight champion of all time was walking away from the sport for good.
While his last win was a very close decision against Johny Hendricks, St-Pierre had completed nine consecutive title defenses while clearing out virtually every contender in his division.
All signs pointed towards St-Pierre going out on top and never looking back again.
That was until the Canadian superstar began hinting at a comeback and then, earlier this year, inked a new multi-fight contract with the UFC before planning a return to action by the end of 2017. It's now been four years since St-Pierre last competed, and he's excited to resume his career but the last thing he plans on doing is tarnishing his legacy.
According to St-Pierre, his return to action hinges on adding to his resume with marquee wins and hopefully more championships but if he suffers a single loss that will mark the end of his legendary career.
One thing I can tell you for sure is that Im at one fight for retiring for good, this I can tell you for sure. If I come back and I lose, this is it for me. If I come back and I lose, its finished," St-Pierre told MMAFighting.
Now, St-Pierre makes it clear that losing isn't on his mind, and his new four-fight contract with the UFC doesn't mean he'd be finished after those bouts are completed.
But St-Pierre doesn't want to become a cautionary tale about athletes who stuck around their respective sport if things don't go well upon his return. St-Pierre wants to return so he can solidify his spot in history but if there are any setbacks, that will mark the day he retires from fighting.
Its a lot of pressure and thats why I will be fighting at my best because I will be fighting like there is no tomorrow," St-Pierre said. "Thats when Im at my best, when Im fighting like there is no tomorrow.
St-Pierre is still training and awaiting clearance from an eye injury so he can begin sparring at the end of summer for a targeted return in November.
The ultimate goal for St-Pierre is to hopefully face Michael Bisping to win the middleweight title and then continue to pursue other massive fights that may prove he's the greatest mixed martial artist in history.
The only promise St-Pierre can make about his future beyond that is doubling down on his retirement if he happens to stumble and lose in the UFC.
"That's it," St-Pierre said about hanging up his gloves if he loses in the UFC. "That's all. I'm out."