George Soros is shadowy investor for Triple Crown contender Justify, report says
Justify could become the 13th Triple Crown champion if he wins at the Belmont Stakes on Saturday, while one of the thoroughbred's shadowy investors could rake in even more cash.
WinStar Farm is one of North America's top thoroughbred racing and breeding facilities and owns about 60 percent of Justify's breeding rights, while the China Horse Club owns 25 percent. A shadowy, billionaire was revealed as the horse's third investor by The New York Times on Thursday: George Soros.
Soros' investment firm, Soros Fund Management, is the group behind Bloodstock and SF Racing Group, according to the Times. Gavin Murphy, who has been Soros' longtime tax lawyer, manages Bloodstock and SF Racing Group. Christopher Naunton, the chief financial officer for the Soros Fund's family office, is the president of Bloodstock and SF Racing Group, while Tom Ryan is the team's agent.
Soros Fund has breeding stock in the U.S., Australia, England, Ireland and France and is part owner of Newgate Farm in Australia, the reported.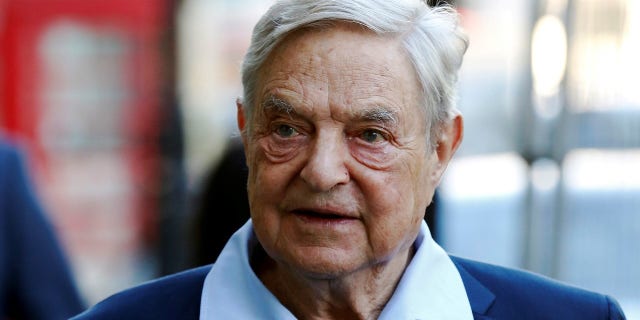 Bloodstock focuses on breeding horses, purchasing stallions and selling yearlings – a young horse that is between one and two years old, the newspaper reported. The group reportedly began a three-year partnership with WinStar and the China Horse Club in 2015.
"We've had a lot of new people getting involved in the business, buying horses," legendary trainer Bob Baffert told the Times. "Prices have gone up, and everybody wants quality. You're getting money from the Middle East, you're getting it from Europe, China. You know, I think it's really boosted the business at the top level. Everybody wants to play at that level."
Soros' fund may not stand a chance to win money off Justify's potential Triple Crown win. The Times reported that the horse's owners sold his breeding rights for $60 million before the Preakness. However, WinStar Farm's president Elliott Walden said a deal had not yet been completed.
Soros, 87, is known for influencing liberal and progressive political causes in the U.S. and across the globe. His net worth is said to be about $8 billion, according to Forbes.
The gate is set to drop at 6:37 p.m. ET on Saturday at Belmont Park.