George Iloka working hard on his craft and fellow Bengals feel it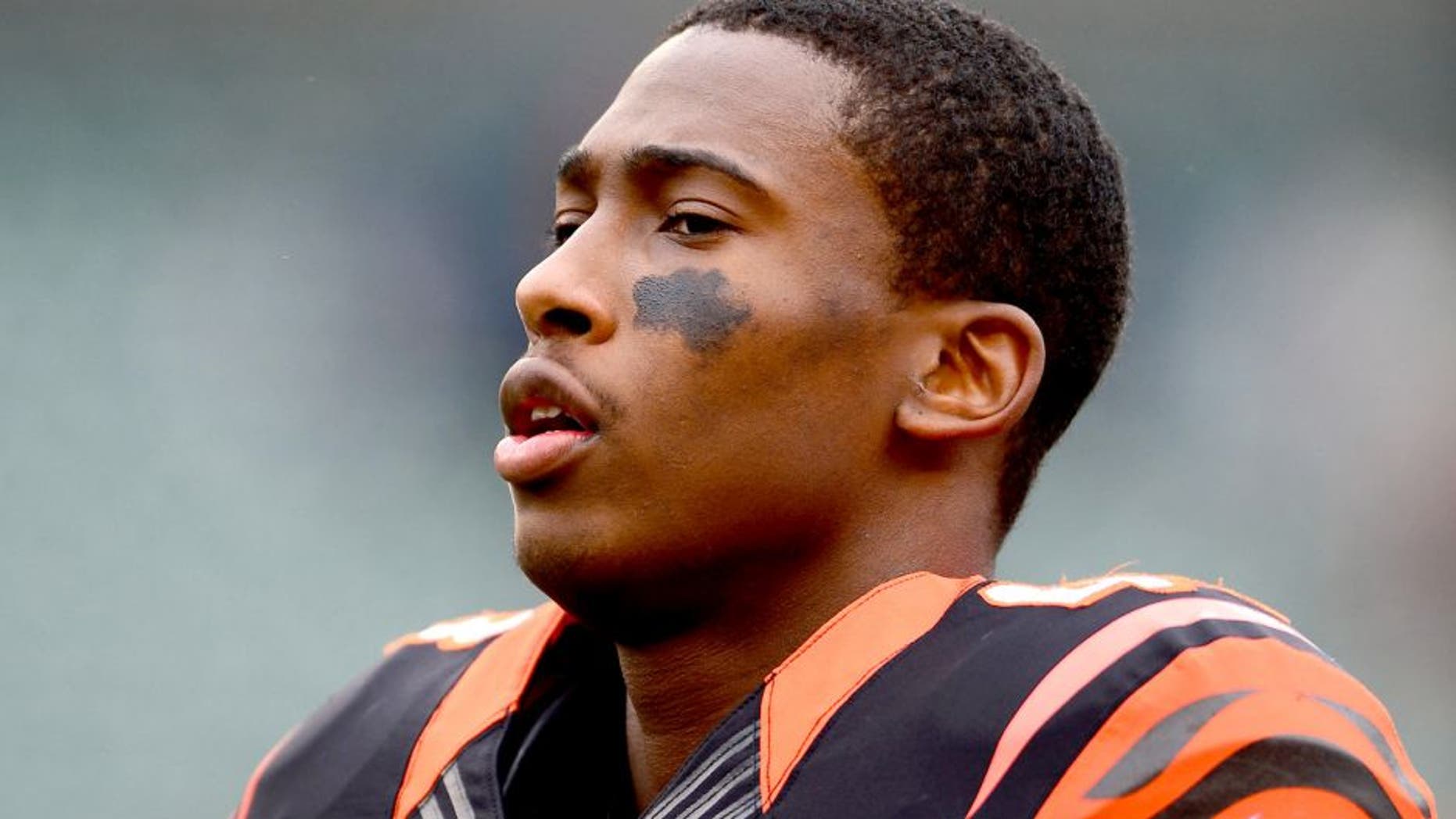 After Saturday's practice of the Bengals' defensive backs was telling the other members of the secondary his entire body was aching.
"Did George hit you?" one replied. "George is out there hitting everybody."
Though camp practices aren't supposed to be full-contact sessions, Bengals safety George Iloka is working on his technique for whacking wide receivers who try to catch a ball in his area of the field. On Saturday, he got a big "Oooh" from the crowd at Paul Brown Stadium via two hits on players who caught a ball in his zone. From the sound of things, that's been a regular occurrence this summer.
Iloka might be hitting harder than anybody in an NFL camp right now. That's by design. He plans on announcing his presence on the field, just like he has with his improved play over the past few years.
"George is an intense player and very smart player," secondary coach Vance Joseph said. "He's a big safety, so he wants to be a contact player. He's having a helluva camp."
Joseph called Iloka a "big free agent," which is code for Iloka being in a contract year and wanting to get paid. The former fifth-round pick, whom Pro Football Focus graded 12th overall among safeties and named the Bengals "secret superstar," says his agent, Ron Slavin, has had contract talks with the team. But Iloka says he's not getting too much involved in that end of things and has taken out an insurance policy for this upcoming year in case he doesn't get an extension before the season begins.
Iloka is one of a number of players looking for a lucrative extension to stay in Cincy (A.J. Green is chief among them) and he's an important one because of his presence on the back end of the defense.
"From my first and second to my third year, I made more plays," said Iloka, who had three interceptions last season. "I don't want to put a number on it, but I want more picks. A little more tackles. Last year, if I made the plays I needed to, I probably would've had six picks. So it's just about making every play you're supposed to make count, you'll have a big year.
"You don't have to go out there and try to create big things. That's when defenses are bad. When you have guys who have like 10 picks, they're gambling a lot. There's not 10 picks to be had in a season, at least from what I've seen. They're just out there gambling."
Iloka had 10 pass breakups in all last season and he intends to increase that number this year. Even if he can't get a hand on the ball, he can get a helmet on the wide receiver. It's an increasingly dangerous proposition in this league, considering the rules to protect receivers. It's even tougher for Iloka because he's 6-4, so he has to get even lower to avoid helmet-to-helmet contact.
That's why he's out there now laying the wood on the Bengals receivers. It's not to try to hurt them; rather, it's about working on his form.
"Even when I drop my zone, I'm still pad level. It's hard," Iloka said. "You have to do the best you can. But at the end of the day, I'm still going to play my game. I'm going to try to be smart but you can't go out there thinking too much. You'll give up some touchdowns. You have to play and sometimes fines come with the game."