Gene Hackman showed up at Florida practice, had dinner with the Del Rios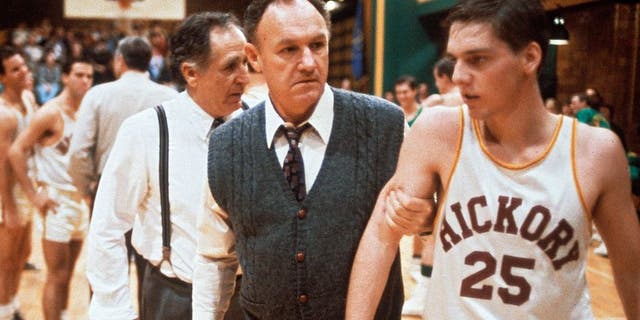 BOCA RATON, Fla. -- Jack Del Rio and Academy Award-winning actor Gene Hackman continued their own "French Connection" at the NFL owners meeting.
Friends since Del Rio's playing days at Southern Cal in the early 1980s, Hackman reunited with Oakland's head coach and his wife for a Tuesday night dinner in South Florida, FOXSports.com has learned.
Del Rio also used his time in the Sunshine State for a road trip to Gainesville for a visit with his son Luke, who is expected to start at quarterback this upcoming season for the University of Florida. Incidentally, the Gators are Hackman's favorite college football team as well, and he showed up at their practice Wednesday too:
Hackman, 86, is one of the most celebrated actors in cinematic history. Among his many accomplishments, Hackman won a best actor award for his role as police officer Jimmy "Popeye" Doyle in the 1971 classic The French Connection and best supporting actor nod 21 years later for his role in Unforgiven.
Hackman is no stranger to sports movies either, starring in the 1980s classic Hoosiers.
Hackman became a Jacksonville Jaguars fan when Del Rio became coach for an eight-year stretch starting in 2003.