Gene Chizik stepping down as North Carolina defensive coordinator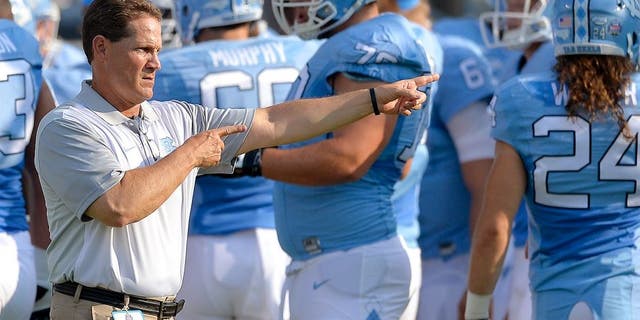 Gene Chizik is stepping down as the defensive coordinator at North Carolina to spend more time with his family, a source told FOX Sports Thursday.
The 55-year-old Chizik has run the Tar Heels defense the past two seasons. He took over a unit that allowed 498 yards per game the previous season, ranking No. 120 and allowed a gaudy 6.53 yards per play in a 6-7 season in 2014.
"After many emotional family discussions and a lot of prayerful consideration, I have made the personal decision to step away from football to focus on my family," Chizik said in a statement obtained by FOX Sports, adding that his time in Chapel Hill has been an unbelievable experience. "Personally, it has been extremely difficult for my family and me. We have been apart for the past two years for the first time in my 30-year coaching career. I have been a long-distance husband to my devoted wife, Jonna. I missed my twin daughters' entire senior year of high school, along with sending them off to college. My son, Cally, is a high school football and baseball player. I have only seen two of Cally's baseball games and two of his football games in two years. As every parent can imagine, being a long-distance dad to my children has been extremely difficult on everyone.
"At every step in my coaching career, I have emphasized to my players and coaches that family must come first, that family comes before football. Simply put, it is time for me to walk the walk."
In his first year at UNC, the Heels improved to 5.50 yards per play and 436 yards per game allowed. His defense continued its improvement in 2016 to 5.37 yards per play and 408 yards, and the team went 19-8 in his two years there.
Prior to his time in Chapel Hill, Chizik was the head coach at Auburn, where he led the Tigers to the 2010 national title and also earned Coach of the Year honors for a 14-0 season. He was forced out two seasons later after an 11-14 stretch. In six seasons as a head coach at Iowa State and Auburn, he was 38-38.