Gegard Mousasi explains why he isn't calling out Michael Bisping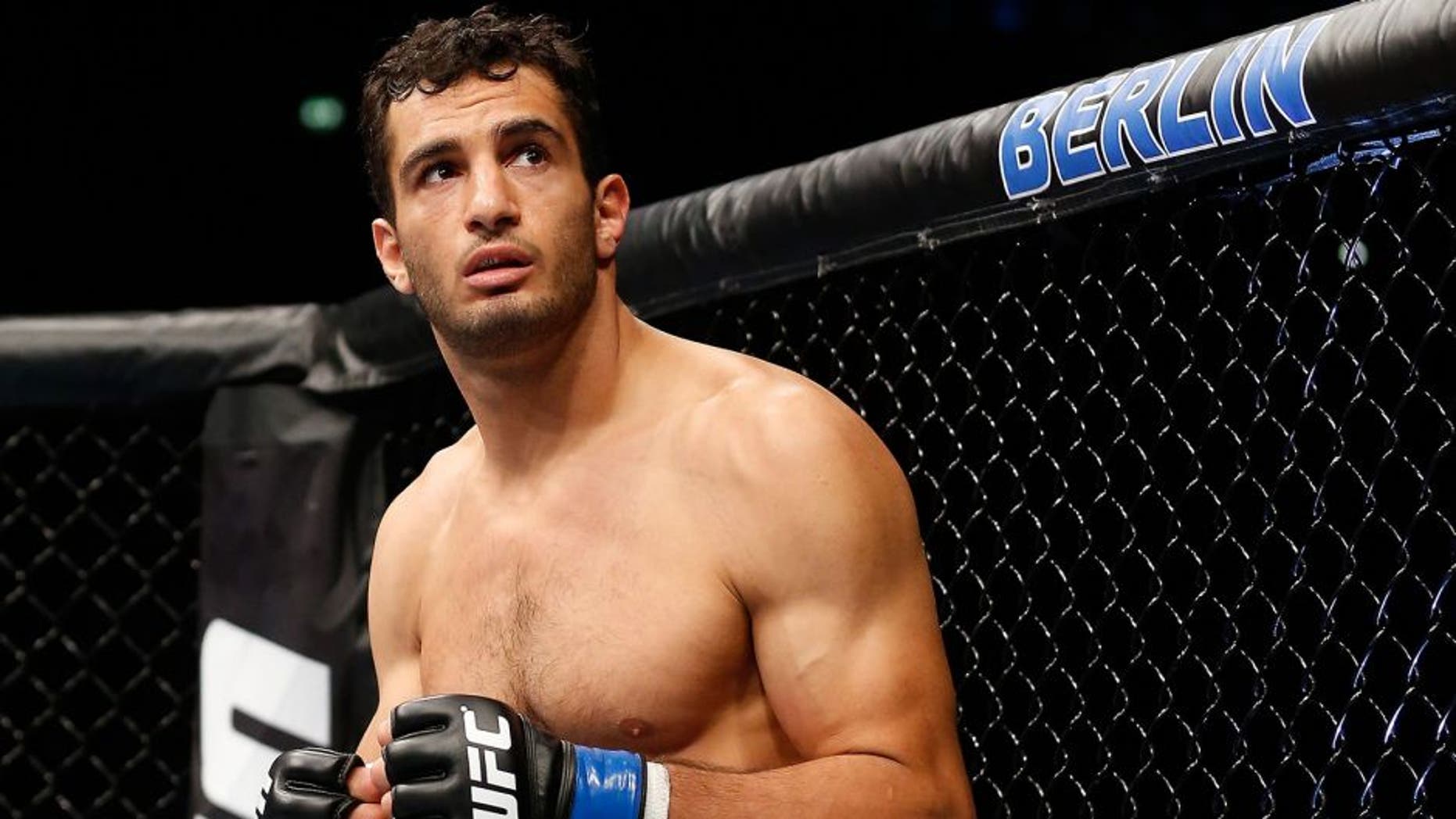 It's easy to forget that before Michael Bisping beat Anderson Silva in February, which paved the way for him to challenge for the middleweight title in June, that he was originally supposed to face veteran middleweight Gegard Mousasi.
Mousasi was scheduled to fight Bisping in England as part of the UFC Fight Night card in London, but the promotion opted to change the bout and place Anderson Silva in the main event slot instead.
Bisping ultimately beat Silva and then defeated Luke Rockhold by first round knockout to win the middleweight title at UFC 199.
Now, as Mousasi approaches his next fight at UFC 200, he doesn't sit back and look at the missed opportunity with regret. Of course, Mousasi would have preferred to beat Bisping in February and then maybe he would have gotten a shot at the title in June, but there's no point in living in the past.
In fact, Mousasi might be the one guy on the UFC roster not calling out Bisping for a fight right now because he's smart enough to know that there's little chance he's going to land it, especially with the long list of contenders lining up to fight him right now.
It doesn't make sense to fight Bisping now because when he wasn't champion, that fight made sense, but now he's the champion and so many guys are challenging him. I'm not going to challenge him because already everyone wants to fight him. -- Gegard Mousasi
"I don't think I'm there yet to deserve to fight for the belt," Mousasi told FOX Sports. "After this win, 100-percent I'm sure they're going to match me up against a top guy. The next fight, it doesn't matter if I win boring or I win in spectacular fashion, they are going to give me somebody with a big name so my goal is to just get a win."
Mousasi knows he's capable of beating Bisping or any other middleweight who gets put in front of him, but he also knows there's something to prove after an uneven start to his UFC career.
Mousasi has picked up some notable wins over veterans like Dan Henderson but he's also come up short in fights against Lyoto Machida, Ronaldo "Jacare" Souza and a massive upset he suffered to former "Ultimate Fighter" finalist Uriah Hall.
So Mousasi is realistic about his title aspirations, but he also knows beyond a shadow of a doubt that if he gets past Thiago Santos at UFC 200, that he's ready to face any of the top five middleweights in the world.
"The "Jacare" fight, I'm not going to take anything away, I lost that fight. But after that, Dan Henderson I dominated. (Costa) Philippou I dominated. Even Uriah Hall, it's a fight that you get hit but you know you're the better guy. Nine out of ten times I would beat him," Mousasi said. "Even the last fight I was dominating. After the "Jacare" loss, every fight I've been dominating, even the fight I lost I was dominating.
"I feel like I've shown that I'm right up there."
Unfortunately, Mousasi is also confronted with the harsh truth about the contender's race in the UFC and how title challengers have been determined.
Mousasi believes it usually comes down to a loud mouth and a big name and that's part of the reason why he's not banging the drum to fight Bisping right now without a few more wins in a row.
"A title fight's difficult because I've seen that Georges St-Pierre wants to fight for the title and now I hear Dan Henderson is going to fight for the title. "Jacare" is the guy who deserves it. Now let's say Chris Weidman is coming back and let's say he wants to fight for the title even though he's coming off a loss. It's more about who is the popular guy and even if they lose, they are right back in the title picture," Mousasi lamented.
"For me, if I lose, I need to win like four in a row to even be considered for the title."
So rather than complain or concern himself with what everybody else is doing, Mousasi prefers to just focus on what he can control and that's his fight at UFC 200.
A win on Saturday night moves him in line for another big fight and Mousasi doesn't see how the UFC will deny him a marquee matchup that will then ultimately move him that much closer to a title shot.
"I'm going to get this win and then I'm going to get a top guy," Mousasi said. "Maybe Vitor (Belfort) or Anderson (Silva) and then I win that and they have to give me another guy that's a big name.
"Then I can't be denied a title shot."