Gay activist claims she was detained at Sochi Olympics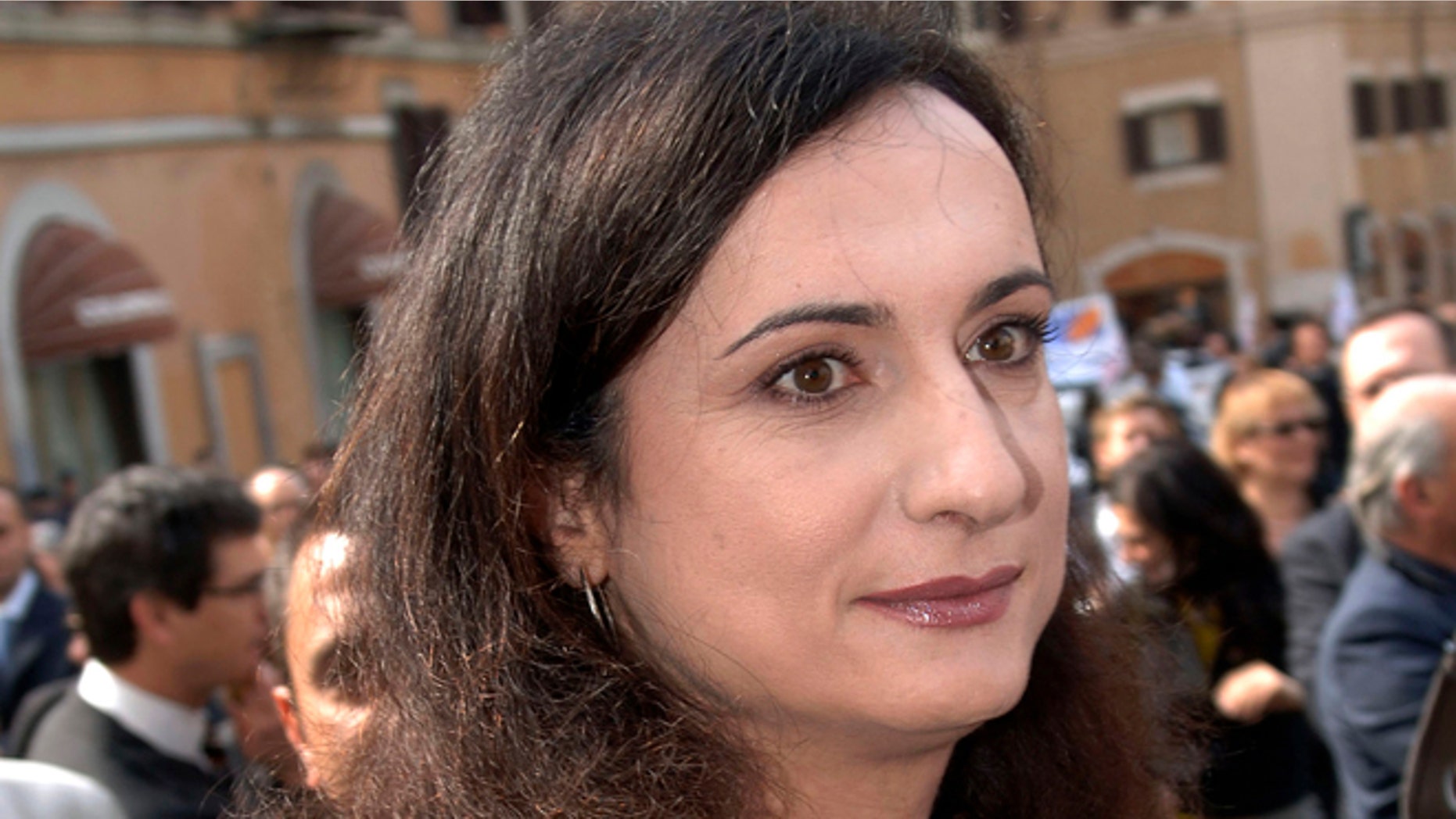 SOCHI, Russia – An Italian gay-rights activist said she was detained by police at the Olympics after being stopped while carrying a rainbow flag that read in Russian: "Gay is OK." Police on Monday denied this happened.
Vladimir Luxuria, a former Communist lawmaker in the Italian parliament who has become a prominent transgender rights crusader and television personality, told The Associated Press she was held for several hours before she was released. She said she was not charged.
Speaking from a Sochi hotel, she said she was detained on Sunday evening in a city park by two people she did not identify and who asked what she was wearing. Luxuria added she was kept at a police station for about two hours, most of the time waiting for an interpreter to arrive.
"The problem was not a rainbow flag, the problem was the writing," she said. "They asked me not to show things like that anymore."
Sochi organizers said Monday they had no information of any such incident.
"We've talked to police and they have told us there is no record whatsoever to any detention or arrest," Sochi organizing committee spokeswoman Alexandra Kosterina said.
A duty officer at the central police station in Sochi told The Associated Press they have never had an Italian national in custody.
Protesters are routinely arrested at unauthorized rallies in Moscow. Often, officers at the police station are so overwhelmed with paperwork they keep some people at the station for hours and let them go later without registering the detention or giving the detained person any document explaining it.
Luxuria's agent, Fabio Saccani, told the AP police confiscated the rainbow flag from Luxuria, who tried to grab it back. At that point, he added, she was taken away.
Andrei Tanichev, owner of Sochi's main gay club Mayak, said Monday that Luxuria was there Sunday night and was "enjoying" herself and "even took part in the (drag) show."
Tanichev said Luxuria left on her own and he has no knowledge of the detention.
"I'm sure that the games will not be used as a platform for any demonstration and I hope it stays that way," IOC spokesman Mark Adams said.
Russian organizers had set up a protest zone leading to the Olympics, but no major protests had taken place. On Monday, however, a handful of small protests were reported:
--A Russian environmentalist group said a jailed activist who has protested the impact of the Olympics has gone on hunger strike and is complaining about poor jail conditions. Yevgeny Vitishko was sentenced last week to three years in prison for spray-painting a fence in an area where construction is banned.
Adams said Russian authorities assured the Olympic body that Vitishko's punishment was "not games-related." The Environmental Watch of the North Caucasus group said it posted a video in which Vitishko complains the jail is cold and crowded with sick inmates.
--Activists say a community leader of the Circassian ethnic group has also been detained. The Adyge Khase community group, which is native to the Sochi region and opposes the Olympics on their ancestors' land, said Monday that leader Asker Sokht was held Friday near the city of Maikop under unclear circumstances. Police in Maikop would not comment.
--In central Sochi, David Khakim held a one-man picket outside the city administration when two police officers took him away. Khakim later posted pictures of his arrest on Twitter.
Khakim was protesting the three-year prison sentence given last week to environmental activist Evgeny Vitishko for spray-painting a fence on a property in a forest where construction is banned.