Gators' Antonio Callaway cited for misdemeanor marijuana possession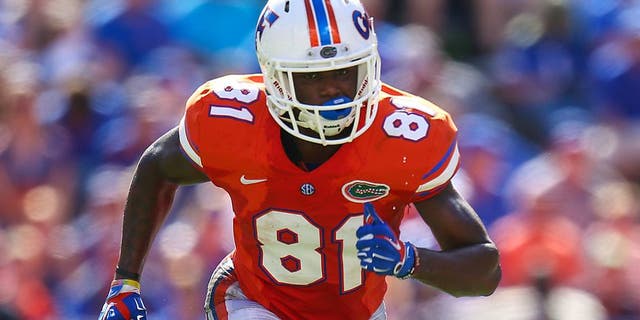 GAINESVILLE, Fla. (AP) -- Florida receiver Antonio Callaway, the team's top playmaker, is facing a marijuana possession charge.
According to court documents posted Thursday Callaway was cited for misdemeanor marijuana possession (fewer than 20 grams) last weekend in Gainesville.
Callaway was a passenger in a black Mercedes SUV when Gainesville Police Department officers stopped the vehicle driving by Kendrick Williams, 40. The police report said officers smelled marijuana in the car and then found 7 grams of the drug in Callaway's pocket during a search. Williams also was found with marijuana.
Callaway is entering his junior season at Florida. In two years, he has 89 catches for 1,399 yards and 11 touchdowns.
He was suspended last spring amid sexual battery allegations. Callaway admitted to smoking marijuana in those court documents, although he was eventually cleared of the allegation by a Title IX investigation.
He has a June 6 court date to deal with his latest off-the-field issue.