Gary Kubiak 'disappointed' for player allegedly caught in prostitution ring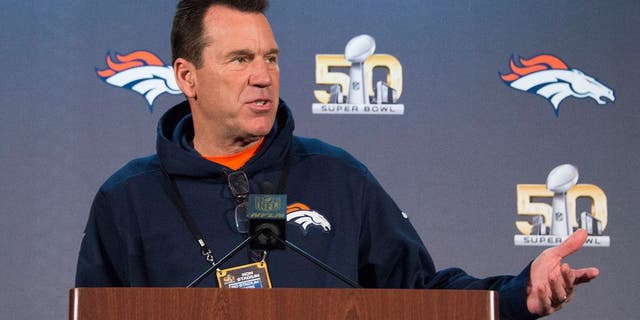 Denver Broncos head coach Gary Kubiak did his part Wednesday to try and defuse the solicitation scandal involving one of the franchise's reserve players.
Ryan Murphy, a safety on Denver's practice squad, was sent home from Super Bowl 50 on Tuesday night roughly 48 hours after being questioned by San Jose police as part of a prostitution sting.
"There's disappointment, yeah, but it's been dealt with and we're moving on," Kubiak told media at the team hotel. "I'm disappointed for the young man, but we're focused on what we have to do football-wise."
Murphy joins a list of players like Atlanta Falcons safety Eugene Robinson and Oakland Raiders center Barrett Robbins who committed a major off-field gaffe during Super Bowl week.
The San Jose Mercury News reported that Murphy was detained by police last Sunday night after he and his brother were connected to a suspected prostitute near a local motel. Murphy was later released but his brother was arrested on a solicitation charge.
Murphy was a 2015 seventh-round draft choice by Seattle, which is where his cousin Marshawn Lynch stars at running back. Murphy, 23, was cut by the Seahawks at the end of the preseason and signed to Denver's practice squad in early November.
An Oakland native, Murphy is the father of a son who turns 15 months old today.
Because he remains under contract, Murphy is eligible to collect the $6,600 salary practice squad players are paid for each week that their teams are alive in the postseason.