Garrett Richards placed on 60-day DL with nerve irritation in right elbow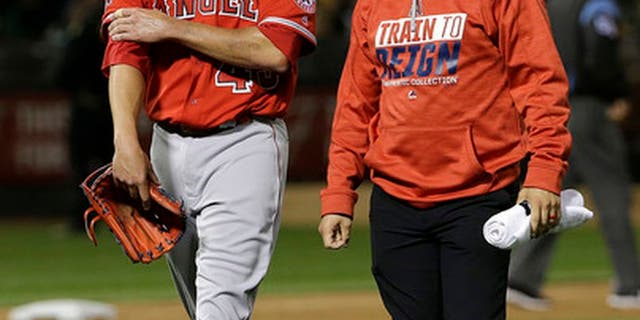 Just when Garrett Richards thought he caught a break, another setback.
The Angels have placed their right-handed fireballer on the 60-day disable list after a scan revealed irritation to the cutaneous nerve in his right arm. Richards had been sitting out since leaving his first start of the season with stiffness in his right bicep.
Last season, the seventh-year man narrowly avoided Tommy John surgery after a partial tear was found in his elbow ligament but stem cell treatment to the affected area showed promise.
After proclaiming himself fully healthy headed into 2017, Richards lasted just short of five innings before motioning to Angels trainers in his first start of the season.