Ganassi goes crowd surfing after Dixon's IndyCar championship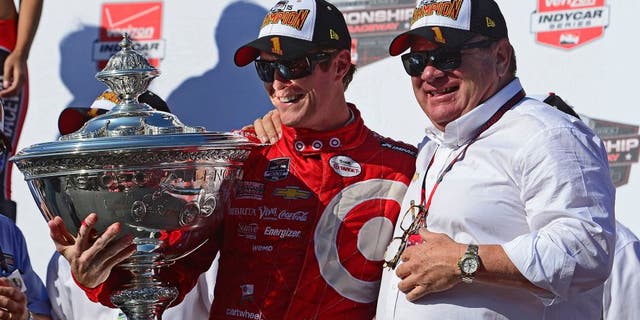 NEWYou can now listen to Fox News articles!
Chip Ganassi went surfing at Sonoma Raceway on Sunday ... crowd surfing.
Ganassi was in the mood to celebrate after Chip Ganassi Racing driver Scott Dixon captured the 2015 IndyCar Series championship in a tie-breaker with former NASCAR driver Juan Pablo Montoya.
"Scott Dixon is the driver of a generation," Ganassi said. "This is our sweetest championship ever."
These photos are pretty sweet too.