Gamecocks' Cooper responds to Clemson QB Watson's guarantee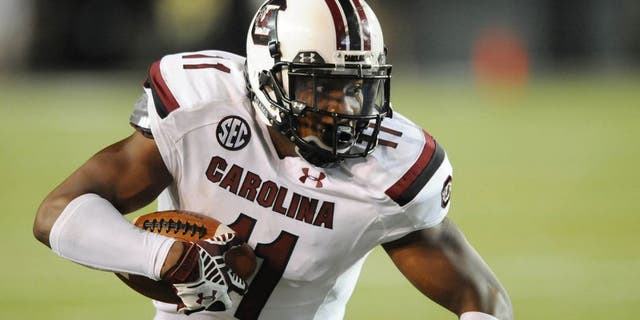 In case you hadn't noticed, South Carolina and Clemson don't like each other a whole lot -- and that rivalry goes year-round.
Clemson quarterback DeShaun Watson, who led the Tigers to a win over the Gamecocks last year as a freshman, made a bold proclamation earlier this offseason when he said "(A)s long as I'm the starting quarterback here, I'm not going to lose to South Carolina."
South Carolina's Pharoh Cooper, an All-SEC receiver, apparently hadn't seen the comments until this week, but that didn't make him any less offended. Cooper posted the following reaction on Twitter on Wednesday:
Note the hashtag: #Nov28. That, of course, is the date of this year's Clemson-South Carolina game in Columbia. Don't be surprised if it gets a little testy.